5 Best Baby Shower Themes for Boys 2022!
Looking for some trendy Baby Shower themes for Boys in 2022? We have you covered!
When it comes down to deciding on baby shower themes that you can use for your next arrival, there are so many ways to decorate! So why not consider the following boy adorable baby shower ideas? These are certainly some of the best out there to help celebrate a new little man coming into this world in 2022!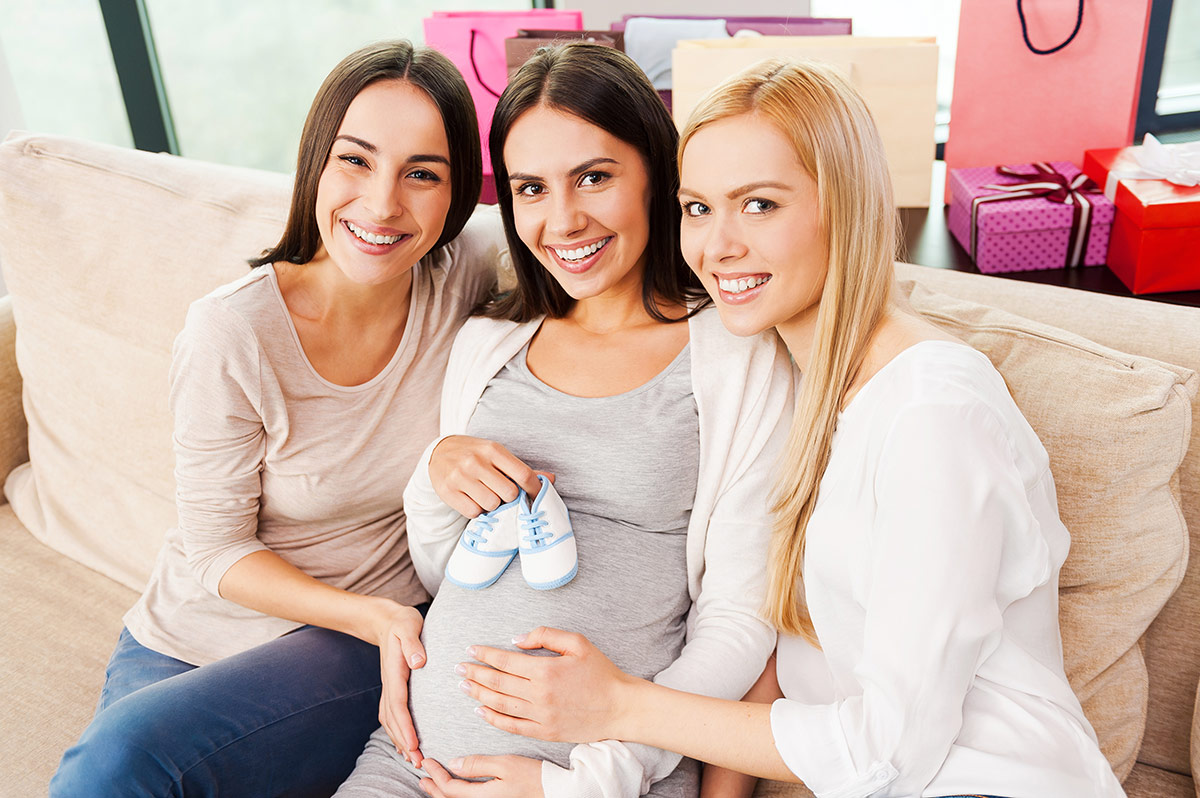 1 – Teddy Bear Theme
Hosting a "Teddy Bear Baby Shower?" Teddy bears and baby showers make a great combination! We have thrown together some simple and cute shower ideas!
Party highlights to look out for:
-Teddy Bear pancake breakfast with chocolate milk
-Amazing dessert table with teddy bear macarons, bear claw cupcakes & more
-Ribbon and yarn wrapped "baby" letters + Sweet teddy bear decor
-Finish off your teddy bear baby shower theme with matching designs. Shop water bottle labels, thank you tags, hand sanitizer, envelopes, favor sticks, cocktail napkins and address labels.
2 – Nautical Baby Shower Theme
Decorations are an integral part of any theme-based party or shower! Here are some easy decoration and DIY nautical baby shower ideas that you can incorporate!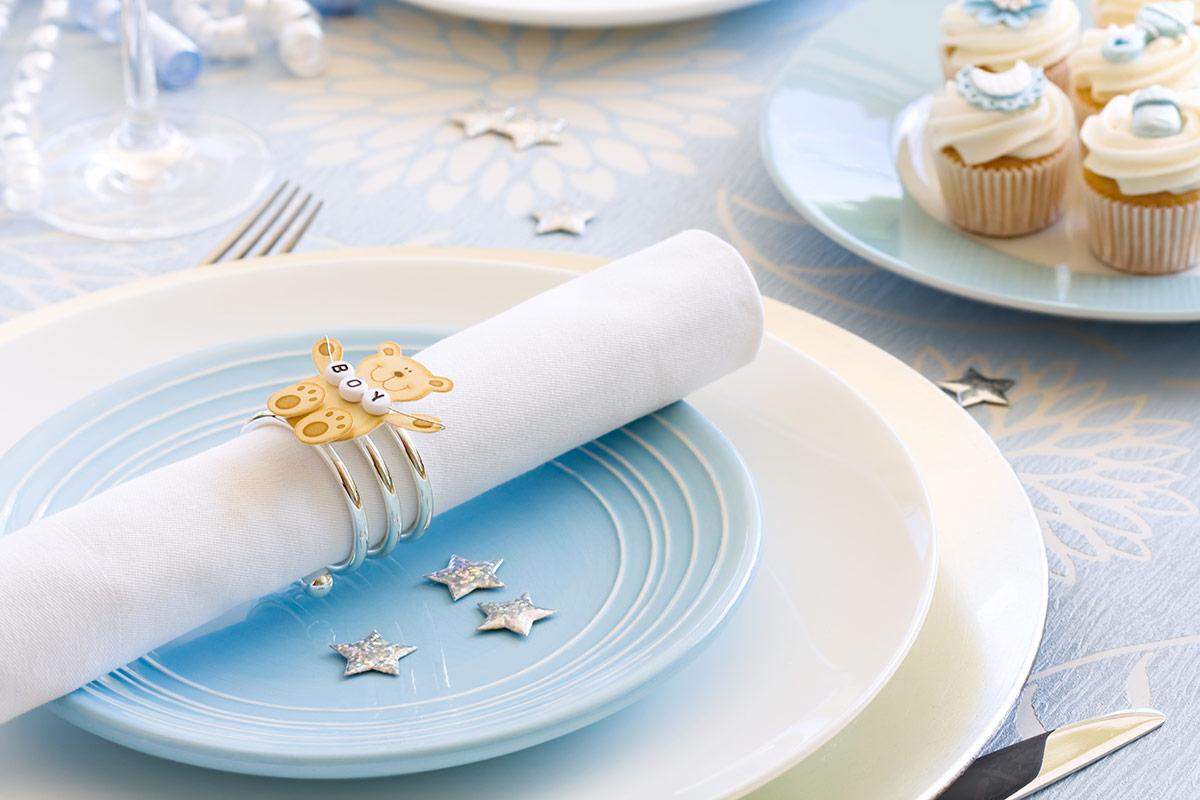 Balloons
Take white, light blue, and bright blue coloured balloons, inflate them and tie them in bunches. Then, place the balloons in various corners.
You can fill golden confetti inside white balloons for a more ethereal nautical charm.
You can also tie strings and ribbons of vibrant blue hues on the balloons for added glamour!
Banners
Cut out triangle shapes of the same size in white and blue coloured craft paper. Write one alphabet on each triangle, to form 'Ahoy, It's A Boy', and stick all the alphabets on a ribbon in the correct order. Hang the banner at the entrance or near the food table! Go creative with the banner; you can form funny statements, too.
Centrepieces
Place a small chest with some trinkets such as chocolate gold coins, pearl strings, tiny silver figurines, etc., to give the feel of a treasure chest.
Cake
Make three round cakes in three sizes, so that they can be placed on top of another to make a tiered cake. You can bake each cake in a different flavour, or you can choose one flavour for all the tiers.
Cover the bottom level cake with dark blue, the centre with light blue, and the top tier with white fondant.
Add some white icing details at each level. You can randomly place some fondant floral bunches on each tier.
Fashion an anchor, sail, or a boat with fondant and place it on top of the cake.
3 – Safari Theme
For a jungle theme baby shower, it's all about the decorations, snacks, and party favors.
One of the great things about a jungle baby shower is that you more than likely have quite a few of the decorations hanging around your house, like plush animal toys and pretty plants! Decorate the space with plants and flowers for a true jungle feeling. Green and brown balloons are a nice touch. Place some stuffed animals, like monkeys and lions, around the venue. They're not only great decorations, but also they'll be great company for the new baby in the nursery.
Now, with your jungle animals all ready for their party debut, you can get to work on your goodie bags. Decorate brown paper lunch bags with jungle-inspired stamps, and then fill the bags with your favorite trail mix or sweet treat. Close the top of each bag with one of the animal clips. Your guests can use these clips in their own pantries or as a fridge magnet as a reminder of your memorable shower!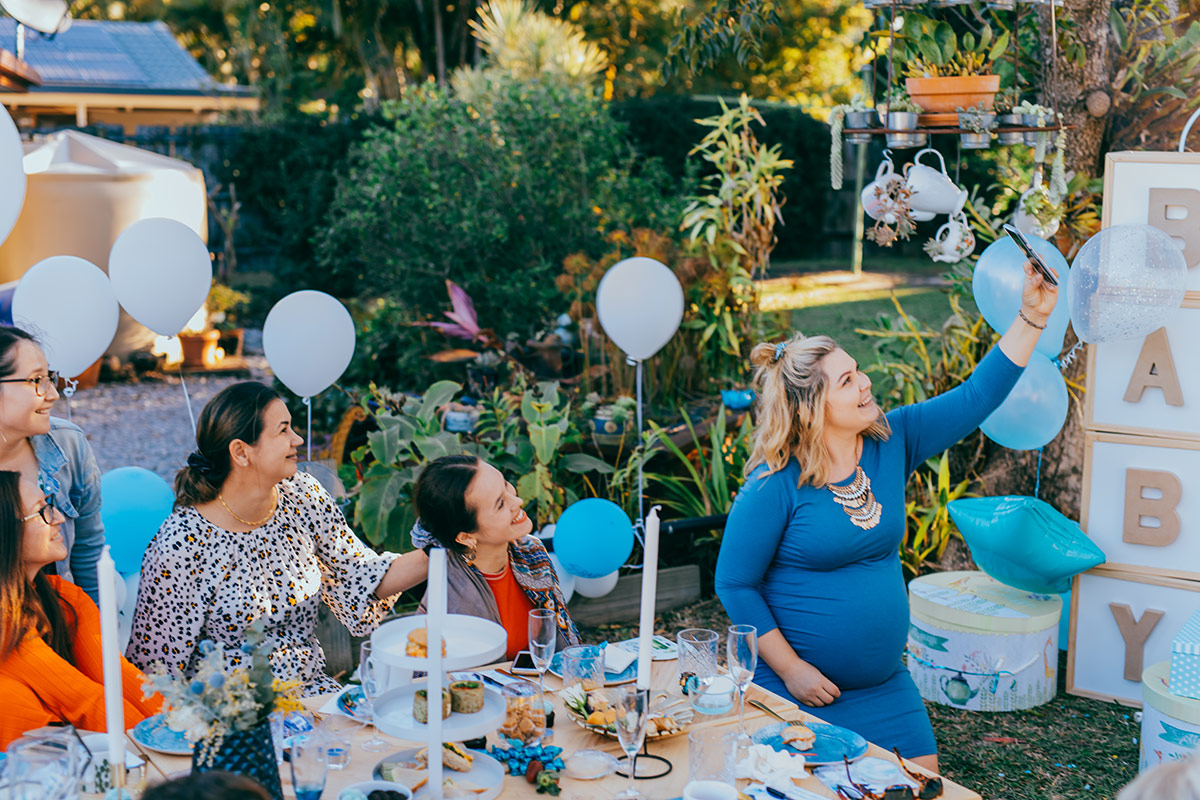 4 – I love you to the Moon and Back Baby Shower
Have classic lullabies playing throughout the party, or even something a little more upbeat and fun, such as the Fantasia movie playing in the background. You can't have enough twinkling warm fairy lights strung around the event, so get your hands on as many as you can find! Likewise, soft neon lights of a crescent moon, stars, and a full moon, too, can be individually placed on tables or on walls. Easy removeable glow in the dark star and moon stickers of all sizes can be put—well, everywhere!
Take your décor a step further with centerpieces of moon flowers, with their signature bright white blooms perfect for the celebration. Bring guests into a group activity with Love You to the Moon ad libs, and coloring games that the mama to be can have as keepsakes. For the food table, impress guests with a moon and baby shaped sheet cake, along with tons of moon and star sugar cookies, moon face cakepops, glitter candies, and sparkly servingware to dish it all up make for a beautiful array of Love You to the Moon treats.
5 – Winnie the Pooh Baby Shower
It's easy to see why this Disney bear is so popular with generations of people. If you want to broaden the range available to you – simply incorporate bee themed items which are widely available. You can fill the shower with shades of pastels of baby blue and baby yellow by using balloons and tablecloths in those colors. Don't forget to splash quotes from Pooh around the place such as tables with 'Rumbly Tumbly' signs for example.
You can make a Hundred Acre Wood's worthy party by printing off images of Pooh bear and including plenty of snacks that make a nod to this such as 'Tigger Tails' and 'Piglets in blankets'.
All showers need a themed drink – and this one is perfect for a Pooh themed party. You can either make your own Honeysuckle Fruit Tea from a chosen recipe or purchase some for your drink at the shower. Chocolate covered strawberries in brownies are ideal for a Winnie the Pooh themed party.
And last but not least, remember to create your gift list ahead of time. Make it simple with given2.