Are African safaris among your dream vacations? It ought to! Africa has so much to offer from breathtaking landscapes, hospitable people, and cultural riches to lovely beaches. The wildlife and safari way of life, however, are what will have you coming back time and time again. The famous saying by Richard Mullin, "The only man I envy is the man who has not yet been to Africa – for he has so much to look forward to," is absolutely true. After taking your first safari, Africa becomes ingrained in your veins. You start to feel a strong desire to return to this beautiful continent and begin planning your subsequent safari trip in Africa. Africa is really seductive, so beware!
But where should I go on my honeymoon in Africa? Here are the best places to discover.
1. Namibia
Although Etosha National Park in this welcoming and accessible country offers outstanding opportunities for wildlife viewing, the Namibian Desert is perhaps the best African honeymoon location.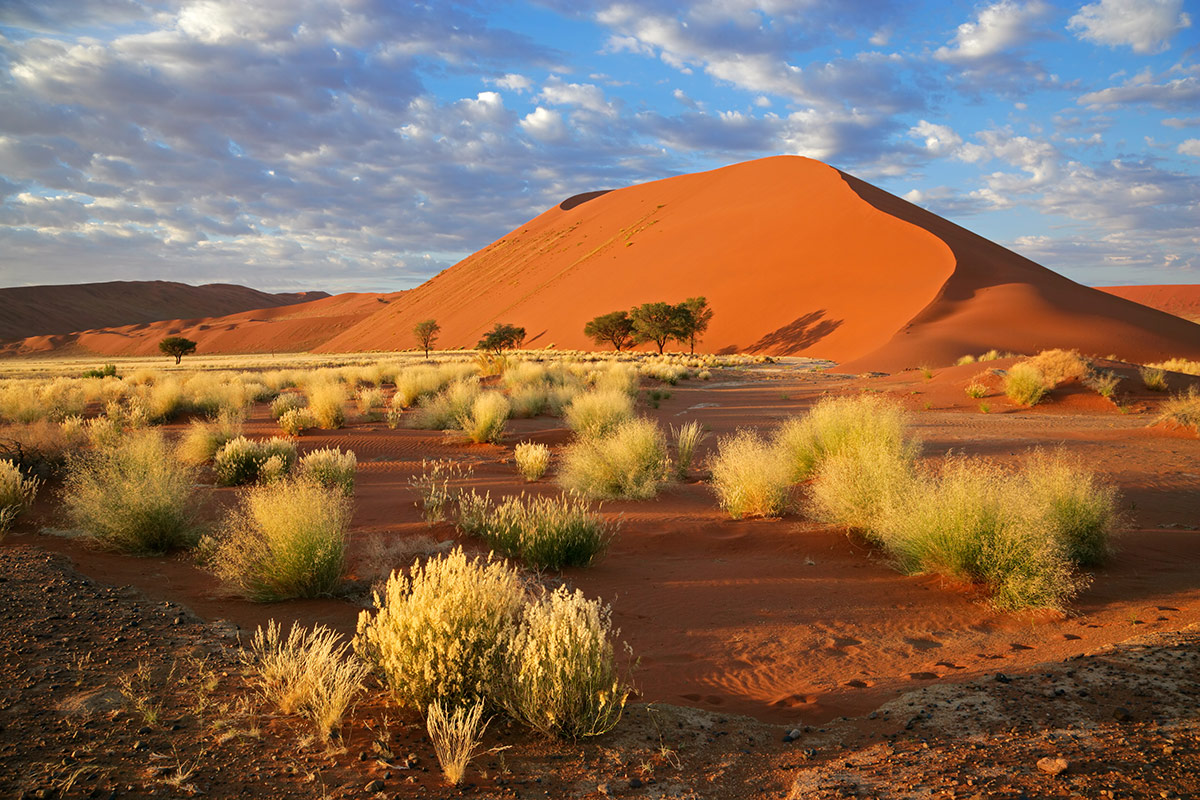 Namiba is a mesmerizing place of peaceful, raw beauty and starry nights during Namibia's dry season, which lasts from June to October. A must-do activity is a visit to the renowned Sossusvlei dunes, which soar hundreds of feet above you. In order to see the rising sun, you can either climb a dune or fly in a hot air balloon. Together with knowledgeable local guides, you'll also explore the desert in search of rare creatures in an environment that is surprisingly abundant and diverse
2. Seychelles
Islands in the Indian Ocean – some large, some not much bigger than a city block – the Seychelles has a well-deserved reputation for romance and enjoys equatorial weather.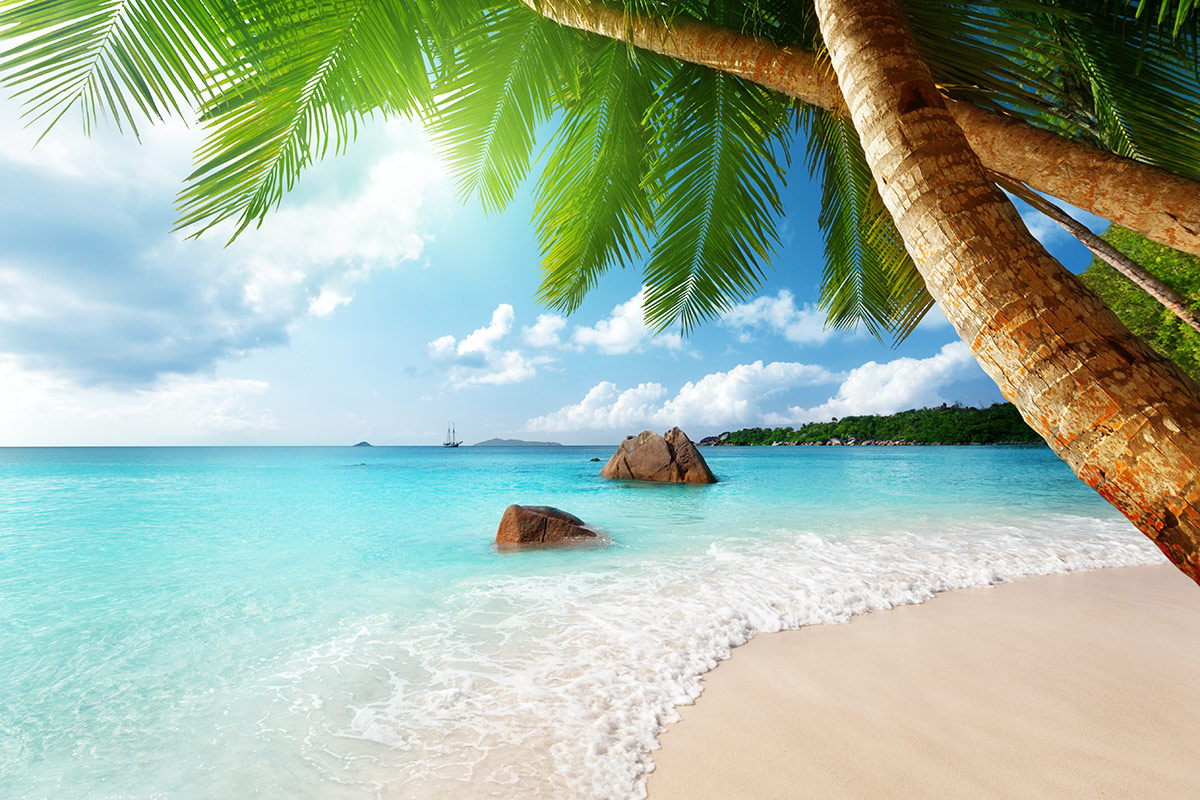 Activities to look forward to include just about every water sport you can think of, but there is hiking and mountain biking too. As for where to stay, there's no more iconic place than privately owned North Island. This scrap of jungle-clad granite is the favoured African honeymoon destination for royalty and rock stars, guaranteeing a stay of unashamed but gentle indulgence at North Island Lodge – the only accommodation on the island. Your palatial villa comes with its own pool and a lounge that can be converted into a private cinema. And chat to the chef about your favourite dishes and you can enjoy them at the restaurant or in your villa, served by candlelight.
3. Victoria Falls
These are among the most spectacular waterfalls in the world. The Zambezi River, which is more than 2 km wide at this point, plunges noisily down a series of basalt gorges and raises an iridescent mist that can be seen more than 20 km away.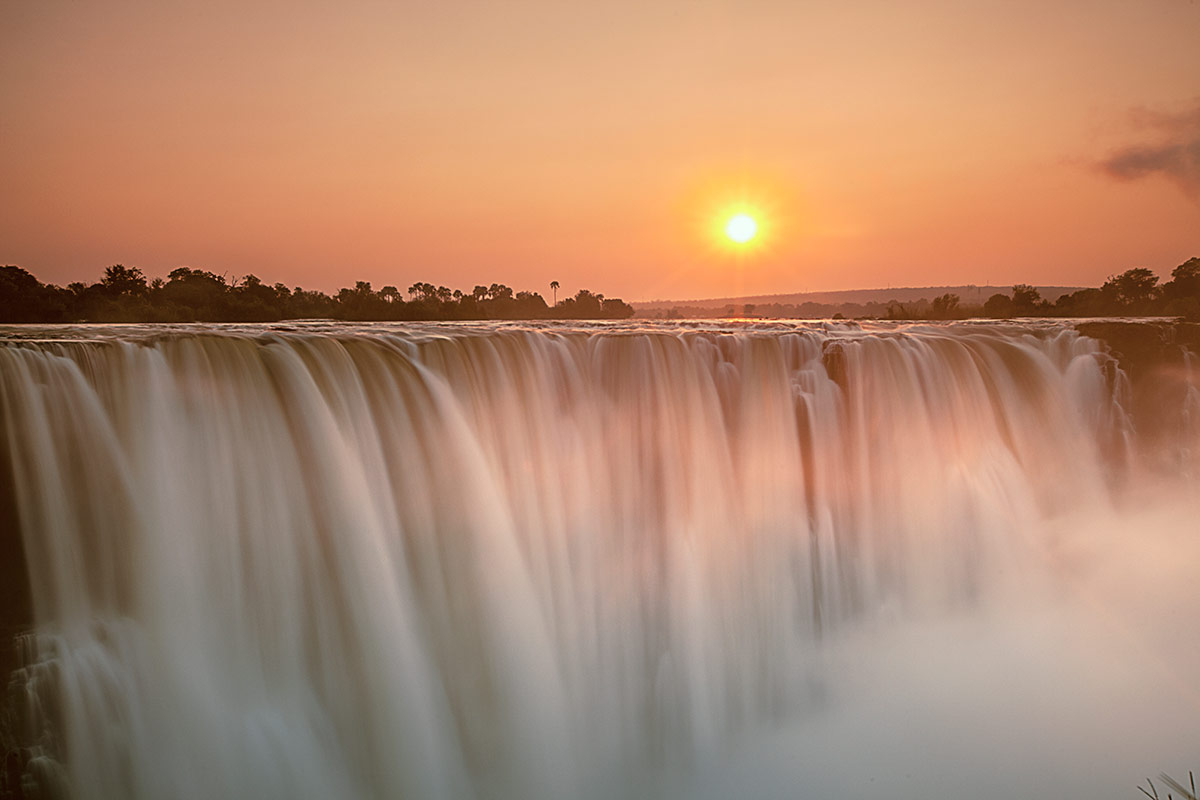 Experiencing Vic Falls as a best African honeymoon destination depends on your expectations. The waterfall is in full flow from about March to July – this is when you will get the most spectacular views. From about September to December, there can be very little water going over Victoria Falls, and this is usually the best time for activities like white-water rafting and swimming in Devil's Pool.
4. Botswana
Its eastern and southern borders are marked by river courses and an old wagon road; its western borders are lines of longitude and latitude through the Kalahari, and its northern borders combine straight lines with a river course. Within the confines of Botswana's borders is a rich variety of wildlife, including many species of mammals, birds, reptiles, amphibians, and fish.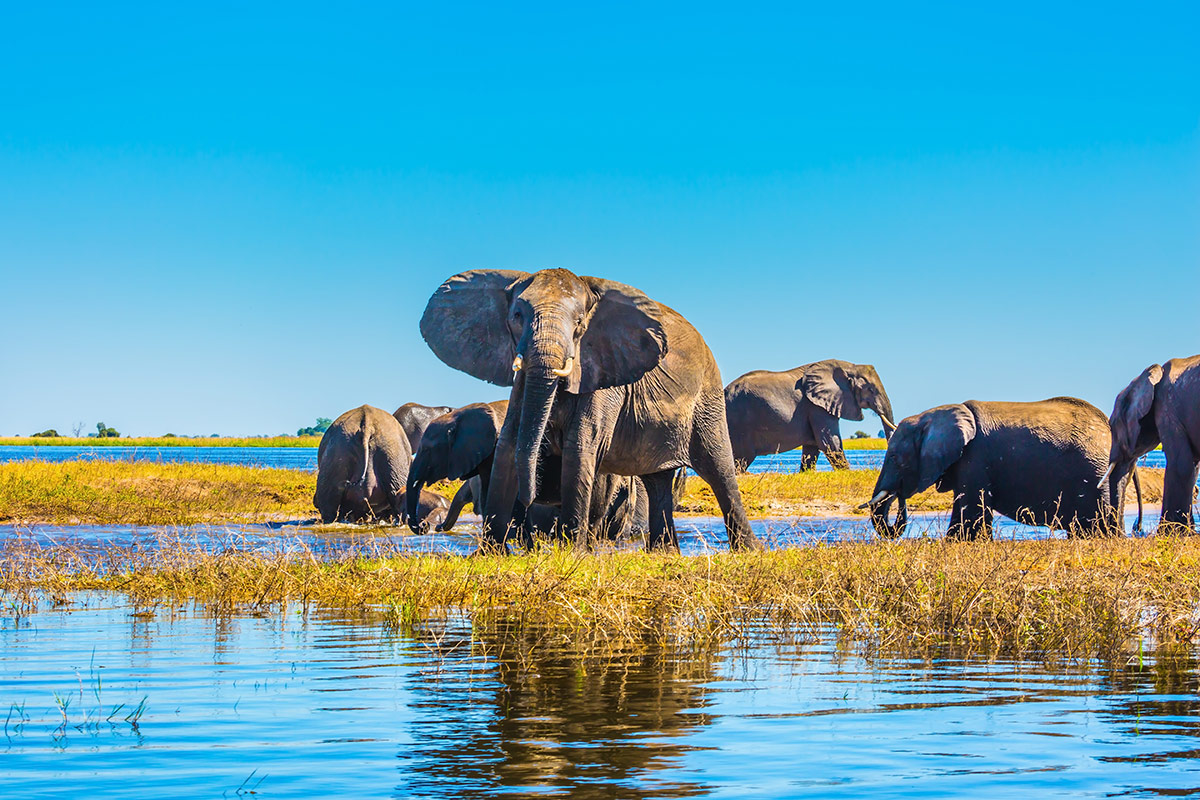 Some camps have only three or four suites, making them very private and ideal for a honeymoon in Africa. Romance is provided by 4-poster beds, outdoor bathtubs and private plunge pools. And for a truly special experience, you can spend a night in a sky bed that is open to the stars.
5. Mozambique
Mozambique is known for its wildlife and beautiful beaches but it is also rich in cultural heritage. As a former Portuguese colony, there is a lot to discover. It has only been independent since 1975 which is not so long ago. The official language is Portuguese but there are over 40 different dialects.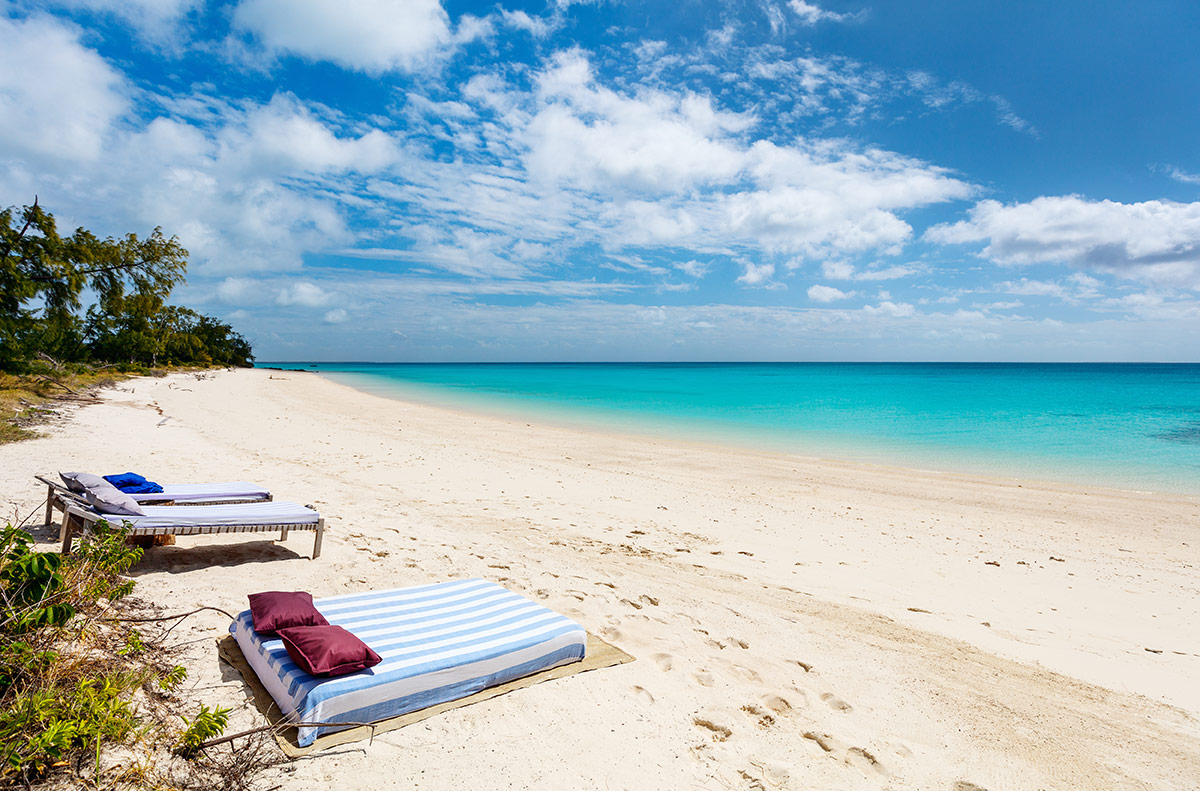 This is also a destination of beachside massages and sunset cruises in a traditional dhow sailboat. Accommodation is lightly sprinkled across the islands – elegant, intimate lodges that tend to be the only one on the island.
Best time to go on a Mozambique honeymoon:
Go between May and September when there is barely any rain, and avoid the peak rainy months of January and February.
6. South Africa
Vineyards, semi-deserts and savannahs – the Rainbow Nation offers such a diverse set of destinations, it's hard to remember you're in the same country. And it's this sheer diversity that makes South Africa one of the best honeymoon destinations in Africa.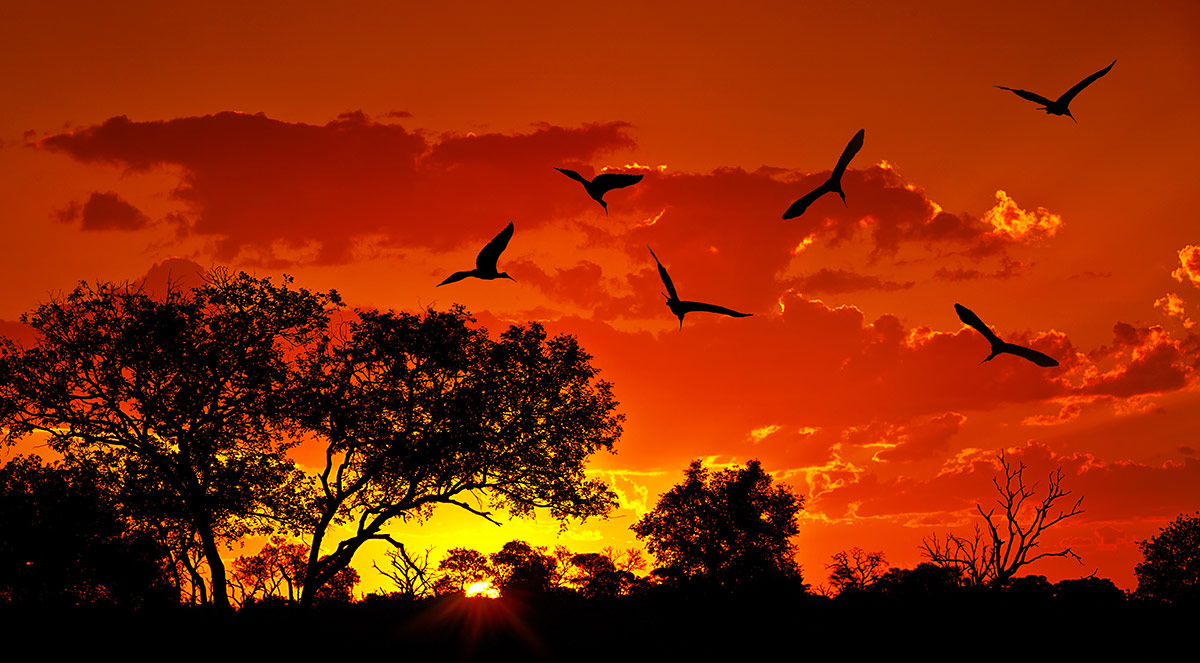 In beautiful Cape Town, the attractions of the Cape Winelands are a little more sedentary and include fine food, wine, cheese and chocolate tastings. We recommend staying in Franschhoek while honeymooning in South Africa. Ringed by craggy mountains, this quaint town lies at the heart of the Cape Winelands and boasts the reputation as the culinary capital of South Africa.
Over in the Kruger, game drives are the main safari activity. We recommend staying in the Kruger's private game reserves: conservation areas surrounding the national park that are famous for exquisite safari lodges and world-class service. Not only will you be lapping up luxury on your honeymoon in South Africa, but you'll also enjoy Africa's best Big 5 sightings and special activities like guided walks and spot-lit night drives. Plus, some of the best safari honeymoon destinations in South Africa offer star-bed sleepouts that will allow you and your partner to experience a night under the star-filled African sky.
Why we love South Africa for an Africa honeymoon:
Experience culinary excellence and world-class amenities in Cape Town, the Winelands and Kruger's private reserves

It's easy to get around, thanks to fantastic logistics and tourism infrastructure

Enjoy the best Big 5 game viewing in Africa

It offers unbeatable value for money
Conclusion
Africa is a mystical continent, where nature carries on in perfect harmony. The best way for you to witness the phenomenal wilderness is by joining one of many African safari tours. The trip of your life is waiting for you!