Just get inspired by browsing the following selection of flowerless wedding bouquets!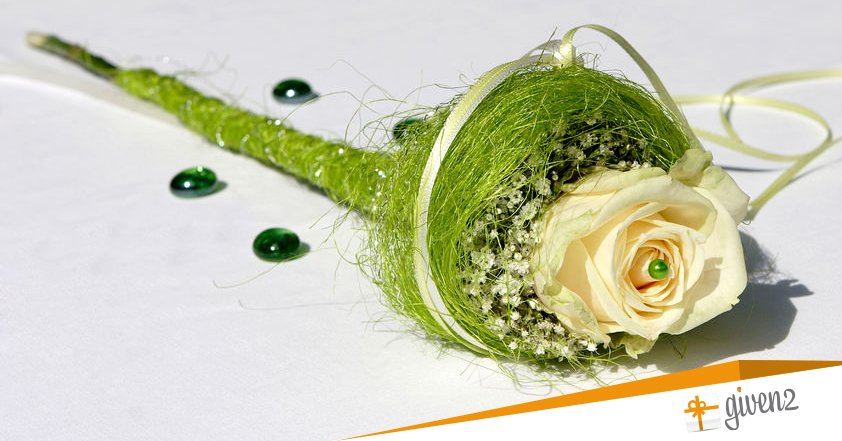 Not every bride loves flowers, because of allergies or other reasons. If you fall in said category, don't worry! There are many different options, and they are cheap too!
Cotton wedding bouquet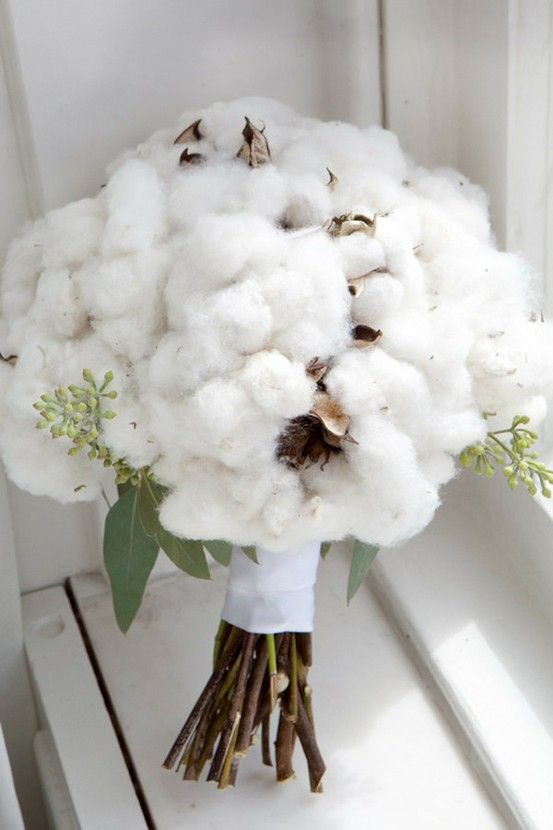 Cotton bouquets are nice, uncommon, ecologic (cotton is a vegetal fibre) and cheap. It's just perfect for winter weddings: its white colour and texture will remind everyone of snowflakes.
Wedding bouquet with shells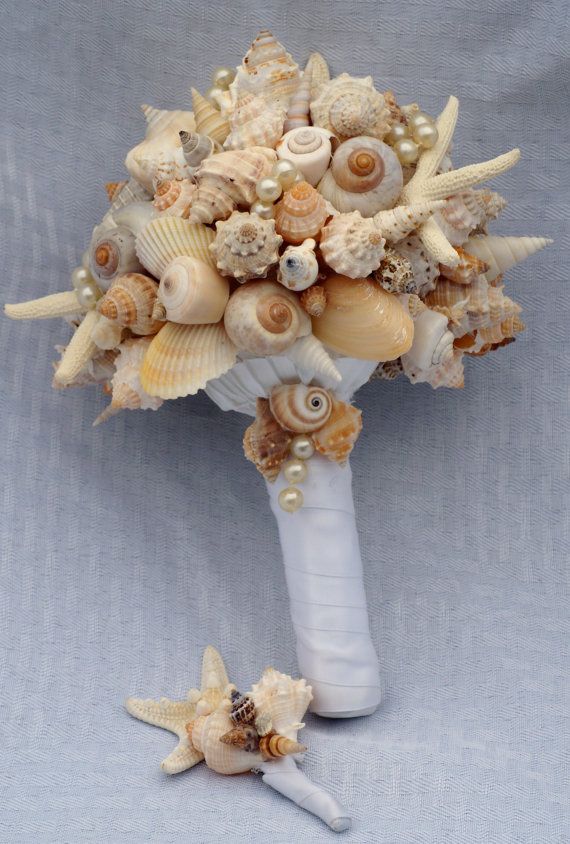 Among the original wedding bouquets, this one is suitable for summer nautical or marine themed weddings. You can do it yourself and keep it as a souvenir after the ceremony, and later pass it down to your children and grandchildren as a luck charm!
Wedding bouquet in fabric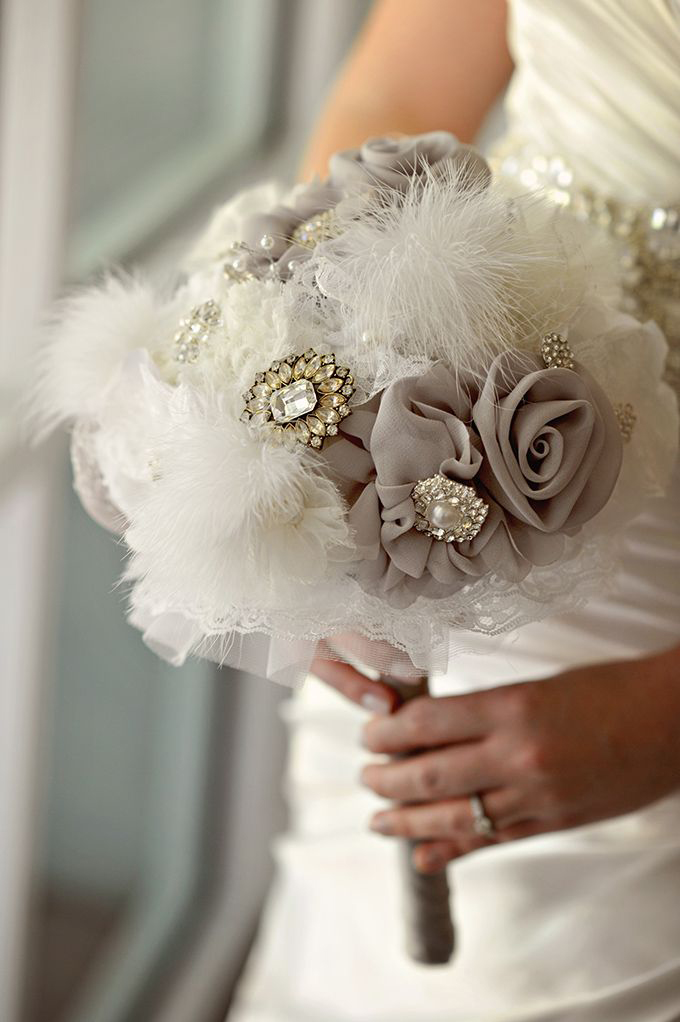 Surely, the most discussed and loved wedding bouquet of recent years. You can create your personal fabric bouquet using the same fabric as your wedding dress. The flowers are not real, but they are present anyway!
Paper wedding bouquet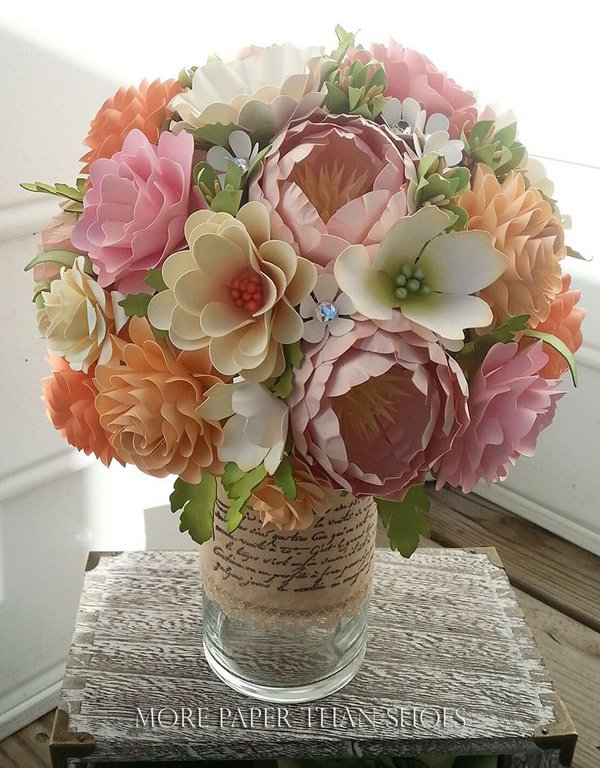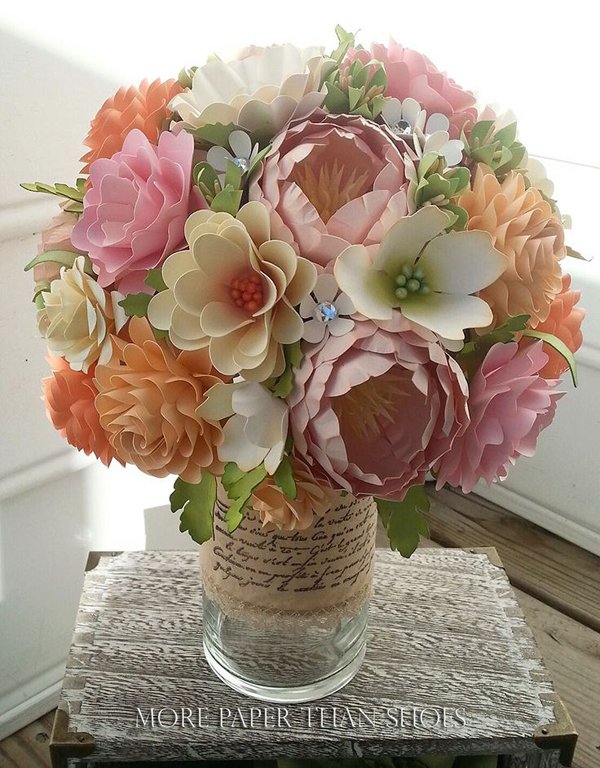 Why is a paper bouquet a wonderful idea? Well, because paper bouquets are original, pretty, ecologic (if you choose recycled paper), versatile (suitable for any kind of dress and look) and do not provoke allergy rushes! The paper used to compose the flowers can vary according to your decisions and to the reactions you want your guests to have. Cardboard, flimsy paper, shipping paper, old newspapers or books… it's totally up to you!
Wedding bouquet 'bijoux'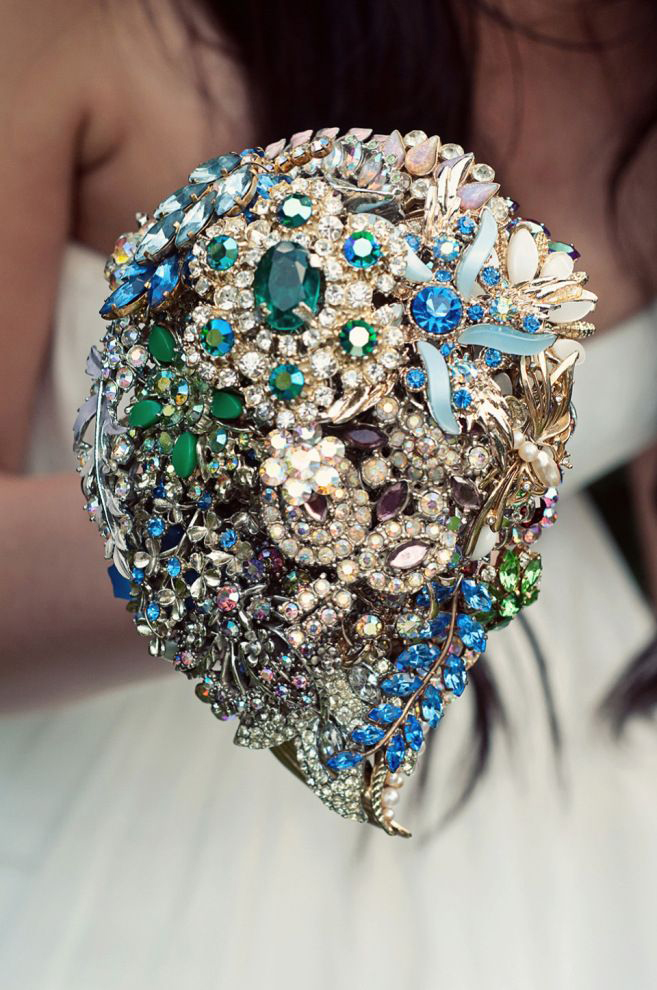 This is the most glamour and expensive option among the flowerless bouquets. It's realised with the use of bijoux and brooches (which are often vintage). It comes in different shapes: round, nosegay or cascading, as the one you can see in the picture. If you are an elegant and fashion bride, this bouquet is right for you. Especially with a siren dress. Very sexy. Otherwise, you can match it with a dress inspired to a particular period in history.
Wedding bouquet with buttons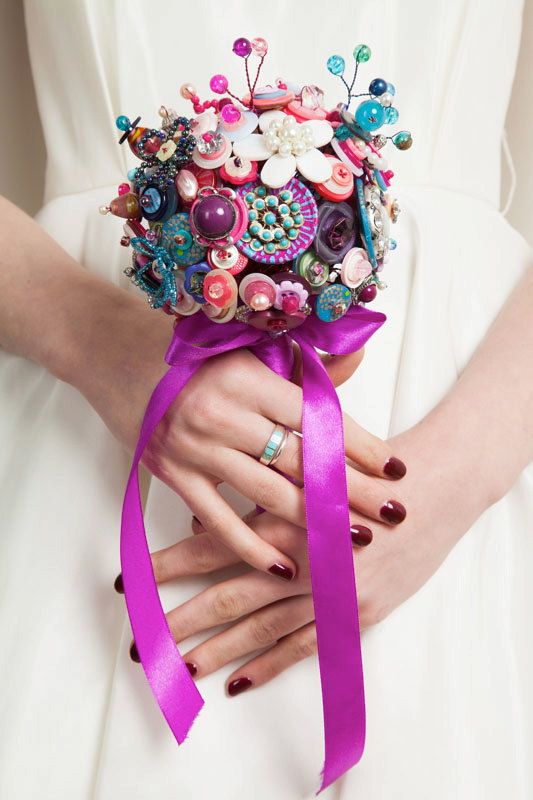 I don't know if you ever realised it, but buttons are real design jewels! On the market there is plenty of choices: vintage, colourful, metal or mother-of-pearl buttons. They can be found at haberdasheries, vintage and antique stores and markets, or in your granny's closet! The bouquet created with button is very cheap and ecologic, and it's a good choice also for your maids of honour!
Wedding bouquet with butterflies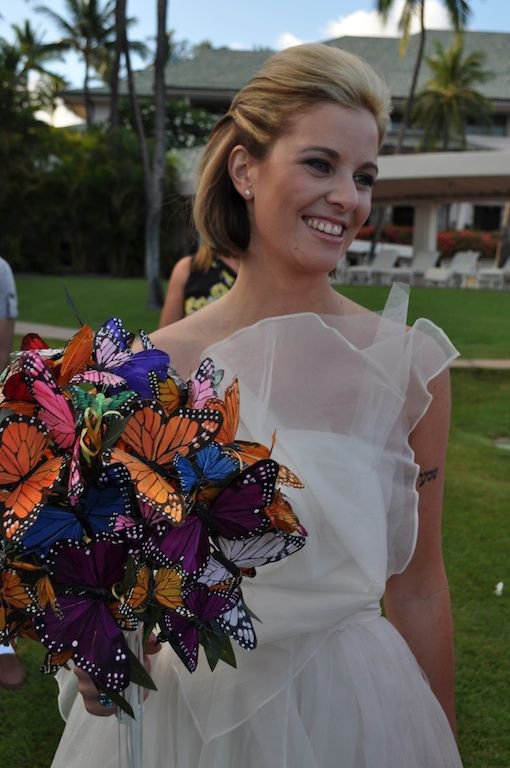 One of the most popular wedding bouquets in 2017 is that made of fake butterflies. As for the shell bouquet, this is also a DIY option and very cheap. In fact, you can find your paper or fabric butterflies in any household product store. The final effect will be "wow"! Easy to match also with quite simple and traditional wedding dresses.
For further ideas about which bouquet best suits your personality, go read our ultimate guide on wedding bouquets!