Baby Shower decoration ideas: IKEA's must-have for a lovely and affordable party
If you are planning a baby shower, Ikea has launched a line of paper products that are perfect for your party. Ikea offers a wide selection of decorations and stationery ideas, which may suit your personal taste and the theme of the baby shower. Decorating can be one of the most fun and creative aspects of having a shower. Let's take a look at a number of Ikea's items that are ideally suited to keep things simple and stress free.
Baby Shower Decoration Ideas for Girls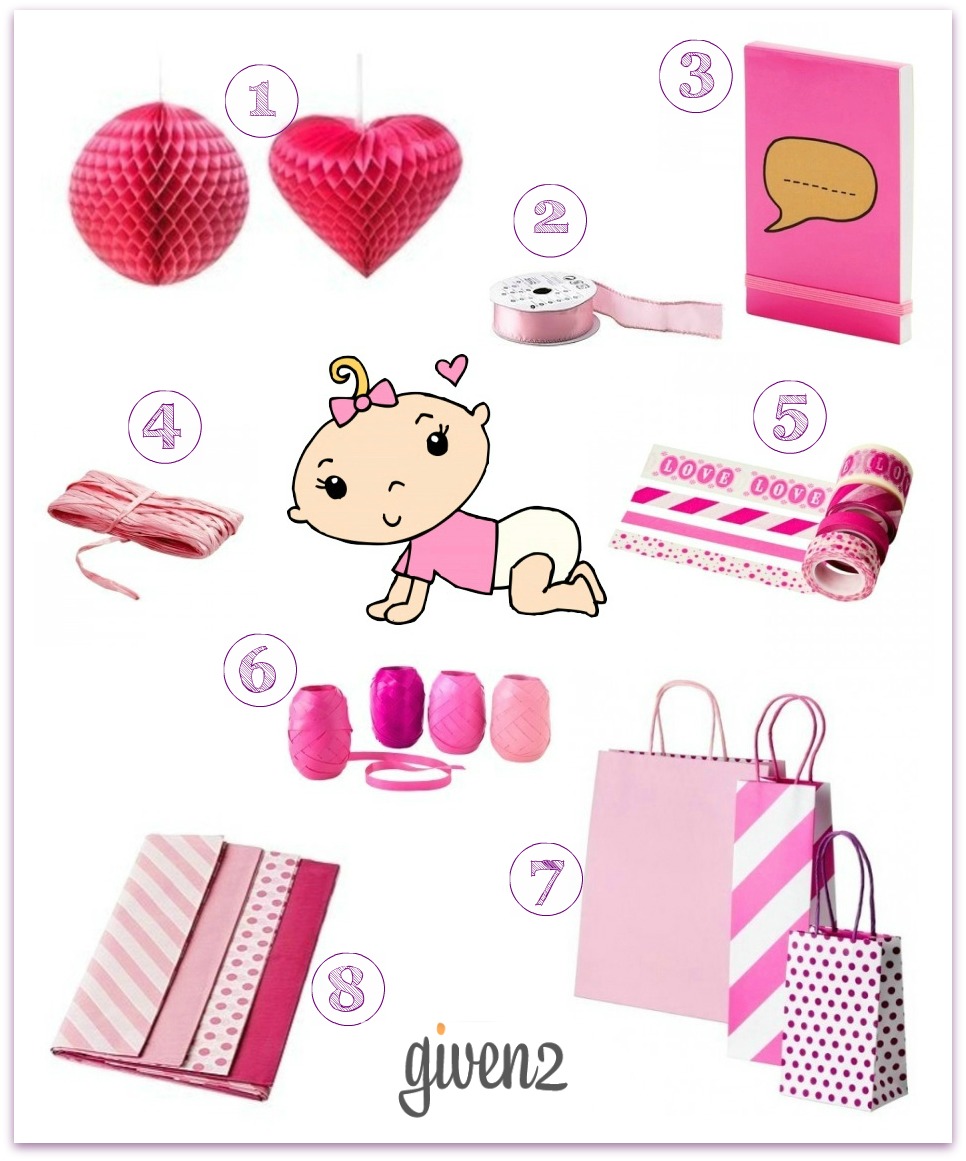 1. VISIONÄR Decoration pink $12.99
2.FRAMSTÄLLA gift ribbon pink $1.99
3. SÄRSKILD Notepad, pink $0.99
4. FRAMSTÄLLA Ribbon pink $0.99
5. FRAMSTÄLLA Roll of tape, pink $6.99
6. FRAMSTÄLLA Gift ribbon pink $1.49
7. FRAMSTÄLLA Gift bags, pink $2.49
8. FRAMSTÄLLA Tissue paper (16 pieces) $2.99 

Baby Shower Decoration Ideas for Boys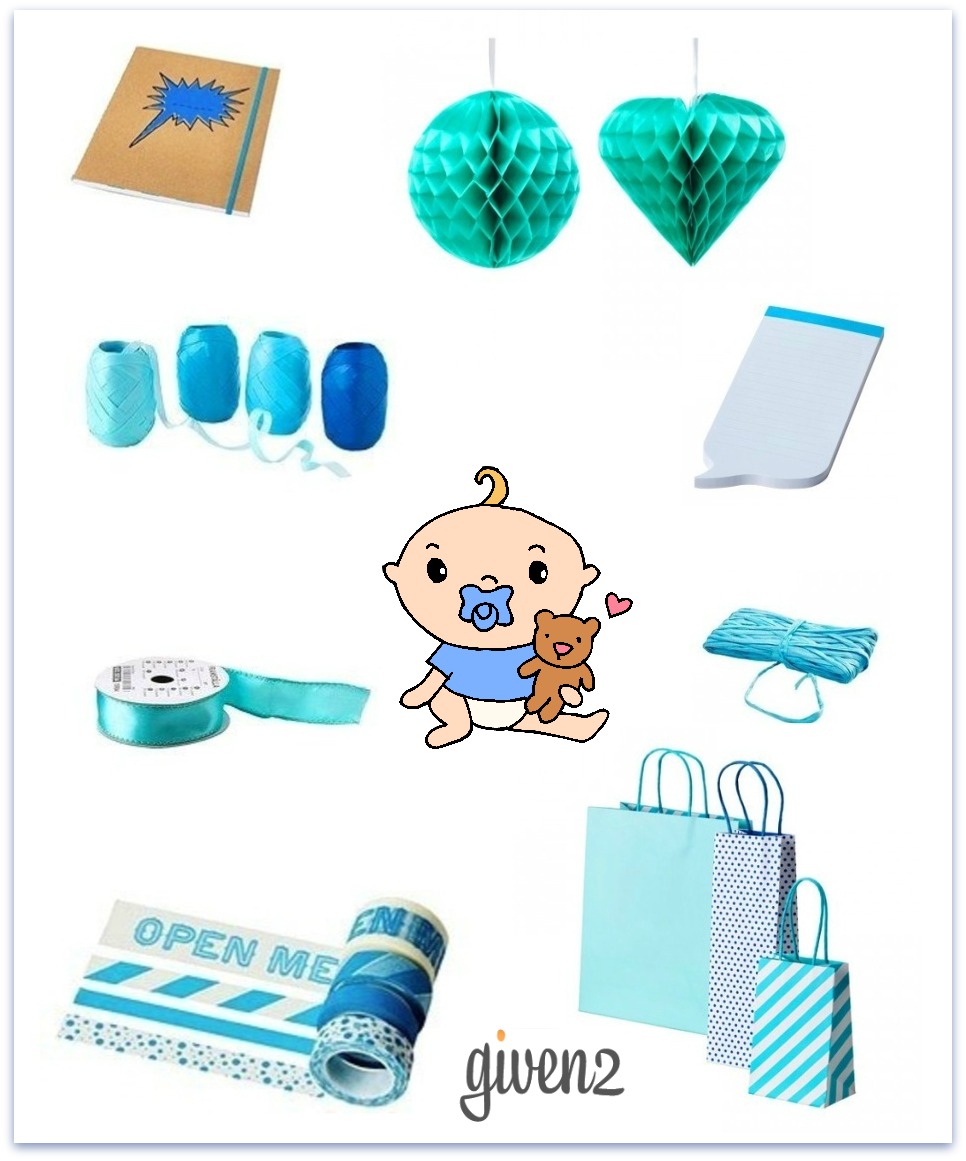 Don't forget IKEA offers other affordable items to make your baby shower special. Candles and cake stands are a must for baby shower celebrations! Buying things that can be re-used after the event may be a good idea. Another idea would be to buy flowers or a plant, for which IKEA also offers a wide selection.
Here is Given2's top selection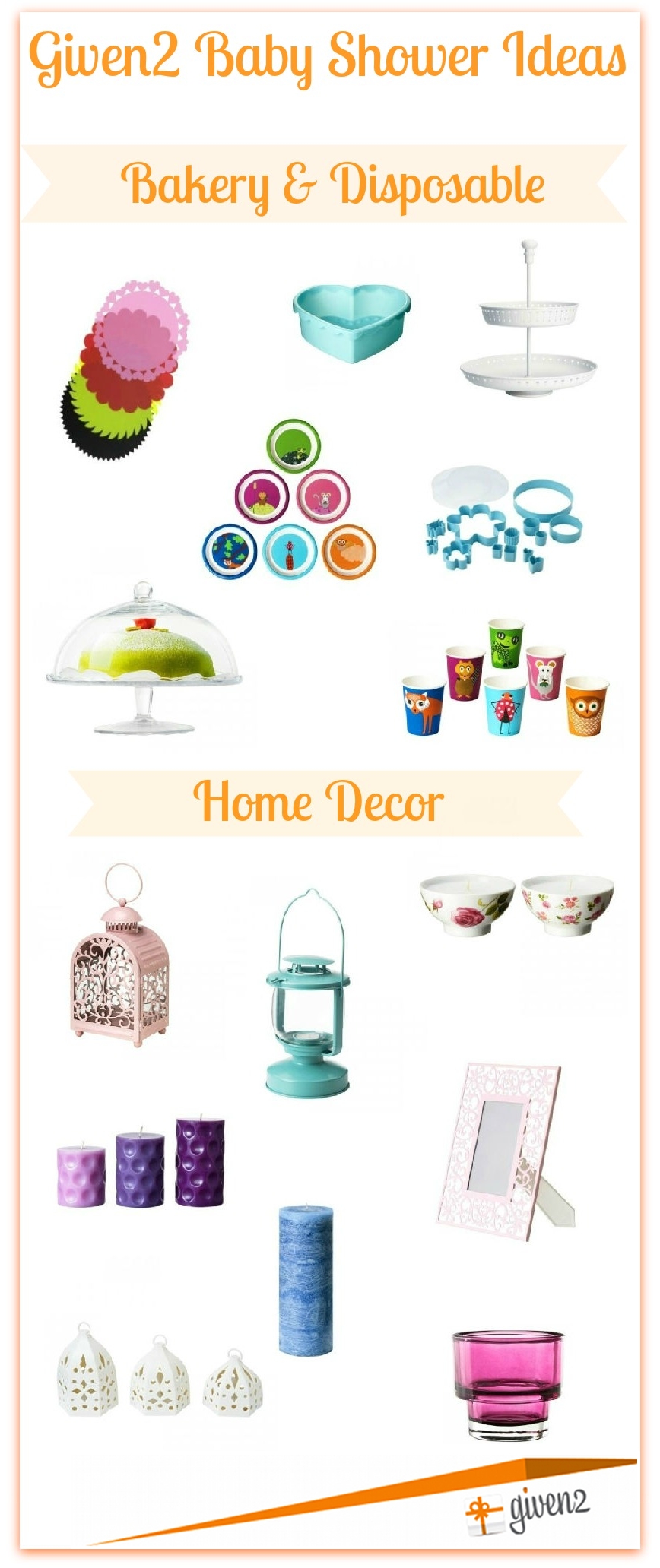 If you don't know the gender of your little one yet, green is the perfect color for your baby shower. Green is also the color of environmentally friendly and cool people!
Baby Shower Decoration Ideas in case you don't know your baby's gender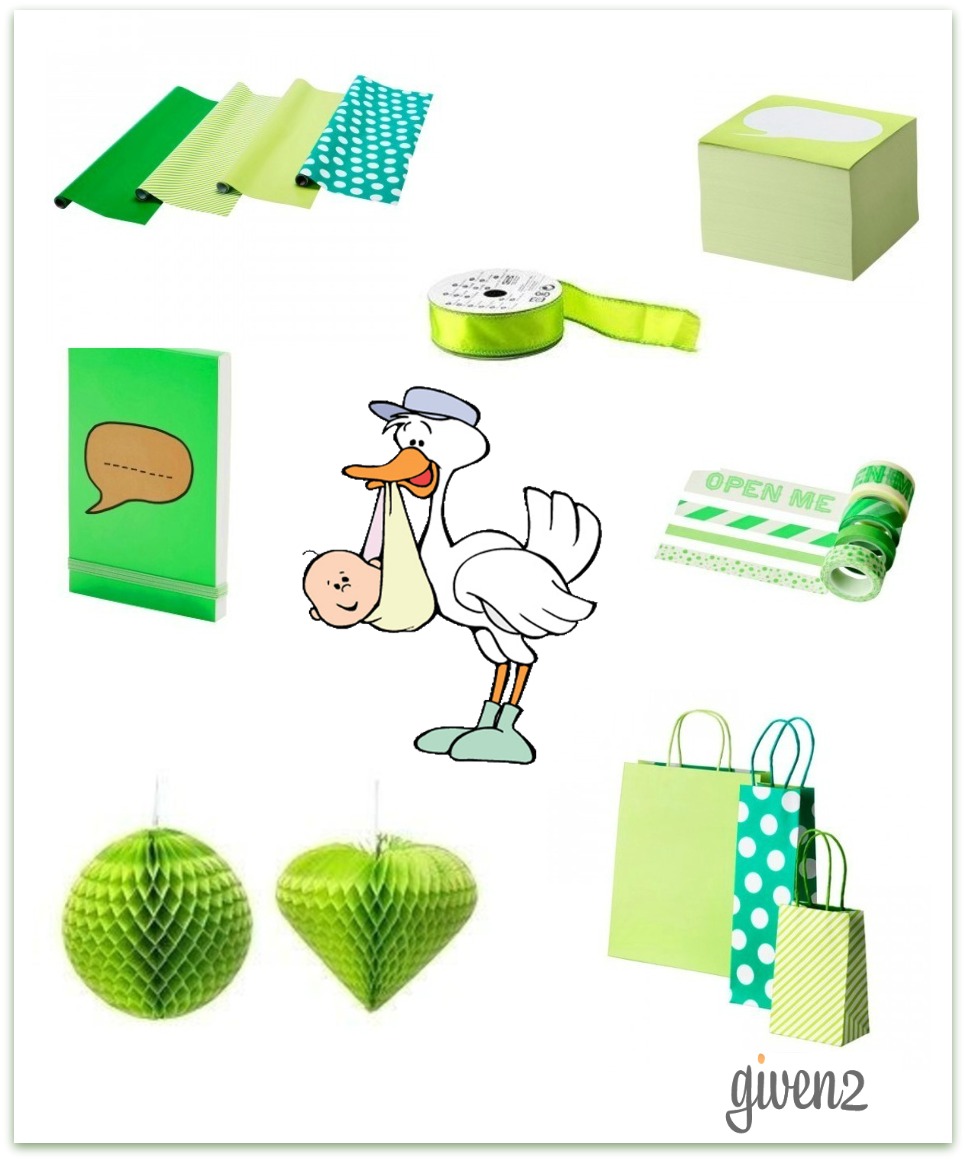 Whatever the gender of your newborn baby, have fun, and don't stress out over planning a baby shower! 🙂 To save precious time and energy, plan an effective baby shower by building a gift registry with Given2.