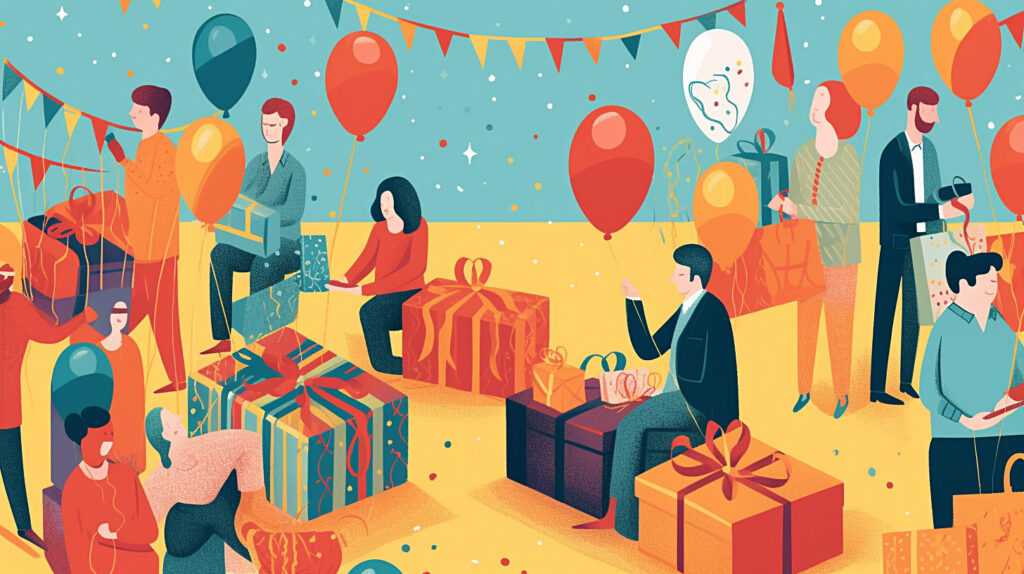 Birthday parties are joyous occasions that bring friends and family together to celebrate a loved one's special day. However, navigating the etiquette of invitations, gifts, and thank-you notes can sometimes be a bit tricky. In this article, we'll discuss the dos and don'ts of birthday party etiquette, providing guidance on handling these essential aspects of the celebration with grace and consideration.
Invitations
When it comes to inviting guests to a birthday party, it's important to be mindful of timing and inclusivity. Send out invitations at least three weeks in advance to allow guests ample time to plan their attendance and arrange for a gift. If you're inviting classmates from your child's school, it's generally best to include the entire class to avoid hurt feelings. However, if space or budget constraints necessitate a smaller guest list, discreetly distribute invitations outside of school to minimize the risk of excluding anyone.
Gift-Giving
Selecting the perfect birthday gift can be a daunting task, but it's essential to remember that it's the thought that counts. Consider the interests and preferences of the birthday celebrant when choosing a present, and don't feel obligated to spend a fortune. A heartfelt, meaningful gift will always be appreciated, regardless of its price tag.
If you're unsure of what to purchase, consider asking the host for suggestions or consulting the birthday celebrant's wish list, if available. Alternatively, you can opt for a gift card, experience-based present, or contribution to a group gift organized by other guests.
It's also important to be mindful of the presentation of your gift. Take the time to wrap it neatly or place it in a decorative bag with tissue paper. This extra effort will demonstrate your thoughtfulness and care for the birthday celebrant.
Thank-You Notes
Expressing gratitude for the gifts and presence of your guests is a crucial aspect of birthday party etiquette. As the host, encourage your child to write personalized thank-you notes to each guest within two weeks of the celebration. These notes should specifically mention the gift received and convey genuine appreciation for the guest's attendance.
If your child is too young to write their own thank-you notes, consider writing them on their behalf or involving them in the process by having them dictate their message or add their signature. Alternatively, you can send a photo of your child with their gift, accompanied by a brief message of thanks.
For guests, it's also a nice gesture to thank the host and birthday celebrant for the invitation and a great time spent at the party. This can be done through a simple text message, phone call, or even a handwritten note, depending on your relationship with the host.
Conclusion
Birthday party etiquette may seem overwhelming at times, but by keeping these tips in mind, you'll be able to navigate invitations, gifts, and thank-you notes with ease. Remember that the most important aspect of any celebration is the love and joy shared among friends and family. By demonstrating thoughtfulness, consideration, and gratitude, you'll ensure that your child's birthday party is a memorable and heartwarming occasion for all.