Honeymoon in Mexico. All you Need to Know about the Best Pristine Beaches, Delicious Traditional Cuisine, Clear Blue Cenotes, and Lush Biosphere Reserves for a Unique Getaway.
After months of wedding planning, choosing the venue and dress, preparing guest invitations and dealing with RSVPs – and of course, setting up a wedding registry and/or a honeymoon registry – it's finally time to book your honeymoon! Uhmm, but where?
Mexico is a great place to spend a relaxed honeymoon. The Yucatán peninsula, situated in southeastern Mexico, packs all the perks honeymooners need for an unforgettable getaway. That includes pristine warm waters, wonderful reefs for snorkeling and diving, and delicious traditional cuisine. And when you've had enough of sun and sea, you can also visit biosphere reserves and stunning Maya ruins in the area.
When to Go
Yucatan Peninsula's climate is warm year-round. The best time to visit is during the dry season which is generally from November through May. The wet season starts in June and ends in October and should be avoided if possible.
The Yucatan Peninsula offers a range of options to match your honeymoon wishes. For example, Cancun offers hotels and all-inclusive resorts along with cheaper accommodations, while Tulum has plenty of cabanas and apartments. Let' s have a closer look to find out the best honeymoon solution for you!
Cancun
Cancun is a typical resort and party town. The city is divided into two areas, downtown Cancun and the Zona Hotelera (aka Isla Cancun). Downtown Cancun offers cheap accommodations and many options to eat fresh seafood at reasonable prices. The Zona Hotelera is packed with resorts, and has some of the most beautiful stretches of coastline you'll ever see!
Tulum
Less touristy, Tulum is the perfect place for newlyweds looking for intimacy and romantic accommodations. Boca Paila is the coastline road with many resorts and cabanas right  just next to the beach. The town center, also known as Tulum Pueblo, offers economic accommodations and delicious seafood restaurants.

What to See in Tulum
Cenotes are pristine groundwater pools formed within natural pits or sinkholes resulting from the collapse of porous limestone bedrock. Cenotes can be either open-air or underground, and most of them are swimmable. Cenotes Dos Ojos, "two eyes" in English, consists of two different types of pools. One is blue and open-air, the other dark and underground.

 Tulum Ruins is an incredibly well preserved archaeological site. It is located on a cliff overlooking the Caribbean Sea. After visiting the site, take a break and dip in the crystalline water just next to the ancient Maya ruins.
Villadolid
This small colonial town is a strategic hub to visit Chichen Itza and some beautiful cenotes in the area. This quiet town is a great place to try some great Mexican cuisine and buy souvenirs.
What to See in Villadolid
Cenote Dzitnup, just a few miles from Valladolid, is a natural clear blue pool inside a marvelous underground cavern. There is a hole in the ceiling that allows the lets the light in. It's a must-see stunning natural swimming pool.
Templo de San Bernardino and Convento de Sisal were constructed around the 16th century, with the dual function of fortress and church.
Chichen Itza
Chichen Itza is a stunning pre-Columbian archeological site built by the Maya people between the 9th and 12th centuries. Chichen Itza is one of the most visited archaeological sites in Mexico. The site contains many fine stone buildings in various states of preservation.
The most recognizable structure  is the Temple of Kukulkan, also known as El Castillo (the castle). This majestic pyramid has 365 steps, one for each day of the year. Kukulkan Pyramid, is considered one of the new seven wonders of the world.
Merida
Merida is a beautiful colonial town, also called La Ciudad Blanca (The White City) for the predominance of white limestone used to build the city. Merida is a cosmopolitan city with museums, art galleries, boutiques, and restaurants.
What to See in Merida
Museo de Arte Contemporaneo
Catedral de San Ildefonso
Sotuta De Peón is an hacienda

built in 1800

. The farm gives a true glimpse of what was once a fully operational Hacienda. The tour guide explains the history of the hacienda and the growth and production of the henequen (sisal), a plant at the center of lucrative trades in the 19th century, when it was considered the green gold of Yucatan. The tour includes a dive into the cenotes, so don't forget to bring your swimming suit. I highly recommend a visit here!

Ki-Xocolatl is a little chocolate shop just off the Santa Lucia square. It sells artisan Mexican chocolate, delicious chocolate drinks and sweets. Highly recommended for chocolate lovers.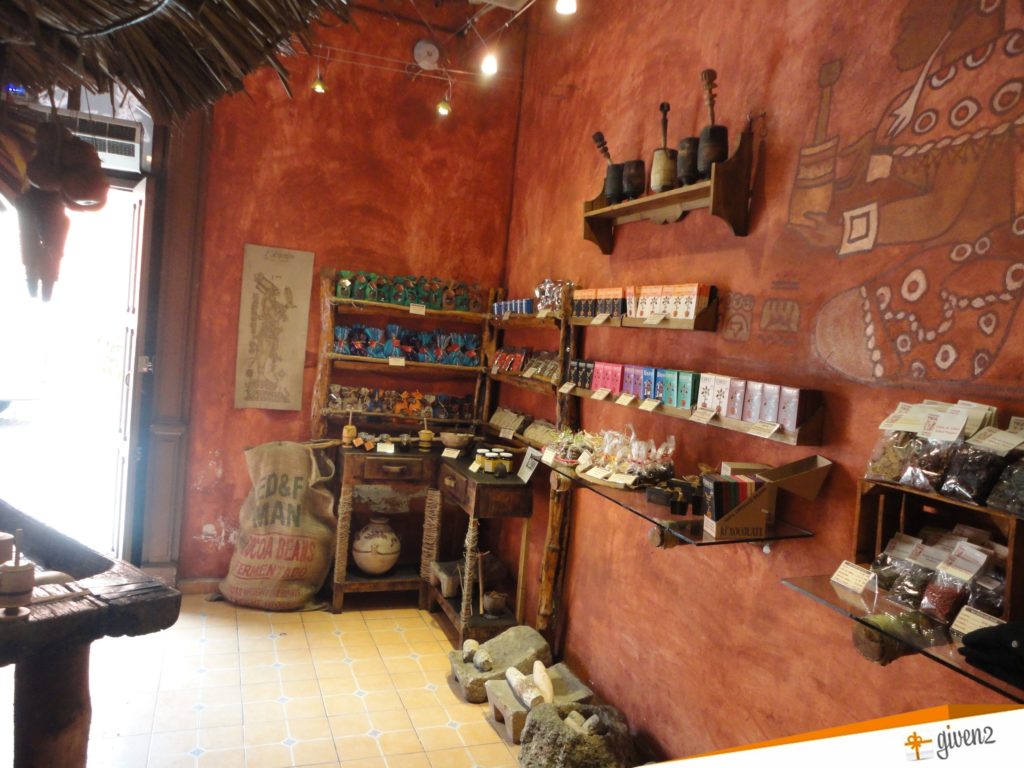 Where to Stay in Merida
Casa San Angel is a beautiful boutique hotel perfect for honeymooners. The rooms are spacious, decorated in a beautiful colonial style, with traditional hooks and hammocks. There is a restaurant on site, and a gift shop selling local souvenirs.
Rio Lagartos
Rio Lagartos is a lovely small fishing village where tourists go to visit the stunning "Reserva de la Biosfera Ria Lagartos". The reserve presents different ecosystems, such as mangrove, coastal lagoons, and muddy pond.
Birdwatching is one of the main attractions of the reserve, which is one of the main sites for a wide variety of migratory species, especially the pink flamingo. Over 300 bird species have been recorded here.
This site is also a great spot to watch crocodiles, and it is possible arrange night tours to watch them. You can also swim in a pink salty water pool that keeps you afloat during a flamingo watching tour. A must see!
Oaxaca
Oaxaca is one of the most beautiful cities in Mexico. Declared UNESCO World Heritage Site, this charming colonial town has all you need to make your honeymoon a great experience. Top level museums, colorful markets, beautiful hotels, and a fine cuisine tradition, all concentrate in this place. The food is art here!
What to see in Oaxaca
Monte Albán is a pre-Columbian archaeological site located a few miles away from Oaxaca. Olmecs, Zapotecs and Mixtecs people have inhabited the area for nearly 1,500 years. This well-preserved site has a great view of Oaxaca, and a beautiful museum.

San Martin Tilcajete is known for its artisans who produce incredibly beautiful and colorful hand painted wood carved animals called Alejibres. The place is a 40 minute drive from Oaxaca.

San Bartolo Coyotepec is a popular place known for its Barro negro pottery (black clay pottery).

Where to Eat & Drink in Oaxaca

Oaxaca plays a central role in Mexico's food tradition. It is the birthplace of the "mole," a very popular Mexican sauce (actually, 7 different kinds!) that is used in many Mexican recipes. The region is even known throughout the country as "The Land of the Seven Moles."
Mezcaleria Los Amantes serves top-notch mezcal in a vibrant and friendly atmosphere. This smoky, strong yet refined drink is made is small artisanal batches, and this mezcaleria collects some of the best mezcals from all over Mexico.
Casa Oaxaca is a beautiful restaurant that serves delicious Mexican dishes. It's truly one of the best in town, and I highly recommend going!
Los Danzantes makes delicious taco plates in a lively and elegant atmosphere.
Restaurante La Escondida is a buffet-style restaurant serving delicious Mexican plates. It's a perfect place for lunch.
Where to Stay in Oaxaca
Hotel Azul Oaxaca is a lovely little gem in the heart of Oaxaca City. The rooms are spacious, the restaurant has great food, and the staff is professional and friendly. The architecture is an original mix of Mexican Colonial and modern minimalist. A room for 2 people starts at $140 USD per night.
Casa Oaxaca is situated in the center of Oaxaca. The food is excellent and the service is impeccable. The rooms are spacious and beautifully decorated. The hotels has 9 rooms available. A room for 2 people starts at $199 USD per night.
Where are you going on your honeymoon? Share a thought or comment below!