A hospital bag checklist of items and clothes you don't want to forget when it comes to packing for labor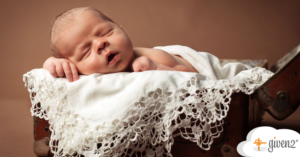 First of all you should try and visit your future hospital room, just to get a rough idea of how much room is available for your baggage and personal things. Then choose a bag of the best fitting size and you can start thinking about your hospital bag checklist!
You can also think about splitting your maternity bag into two smaller suitcases: one for the delivery and one for the postpartum. In the first one you can put all the necessary for the labor, so to have a smaller and more practical bag to carry along. All the remaining things from your hospital bag checklist are to be put in the other bag; this second bag can be brought to the hospital at a later stage and with no time-pressure.
Last but not least, it's always a good idea to discuss any question or doubt  with the medical staff of the hospital where you are going to deliver your baby, since you should keep in mind that your necessities can vary deeply according on which structure you are going to check into!
Hi there!
Are you pregnant and your due date of delivery is not that far anymore? To avoid anxiety and the counterproductive last minute rush, you'd better start preparing your maternity suitcase well in advance!
Here you can find some useful pieces of advice along with a detailed hospital bag checklist of all the stuff you should not forget, so that you'll be fully prepared when the moment comes!
Hospital bag checklist: what to pack?
Clothes:
2 nightdresses

1 night-gown

1 pair of slippers
Personal care:
Oral health

Soap and feminine hygiene products

Shampoo and hair products

1 package of hygienic toilet seats

Towels
Breast care:
2 bras: a nursing bra for breastfeeding and a normal one for breast support

1 box of bra pads absorb milk leakage

emollient cream

nipple cream
Underwear:
1 box of mesh panties

1 box of postpartum pads
Medical records and documents:
blood tests, ultrasounds and further diagnostic tests useful when checking into the ER and filling your hospital records

if some fetal disease is detected during pregnancy, bring relevant documentation and ask for an appointment with the neonatologist

consent and medical tests for the epidural anesthesia

screening for salmonella (stool culture) belonging to the person who is going to assist the mum in the delivery room

if already signed, bring the informed consent to the donation of cord blood stem cells (otherwise, ask for it to the medical staff)
Careful not to forget:
a few snacks or candies, to bust your energy during labor

the phone charger

an ipod or similar device, to listen to your favorite music and relax

your phone and/or a camera to capture the very first moments of your baby!
Preparing your children to a new sibling:
If you already have a kid (or more than one), here's what you can do to smooth the arrival of a baby brother!
bring a photo of your kid(s) with you when checking into your hospital room (that will make them feel always present and involved)

prepare a toy or a little surprise for them, to help them live the happy moment oh your new baby's birth as a time to enjoy and celebrate.
Create your own baby clothing set bag!
Some mums like to use simple "freezer" plastic bags to bring the first baby clothing sets into the hospital; if you're up for that, just write your baby's name and yours on every bag, and you're ready to go!
Other women prefer to embroider actual cotton sacks, which will serve as a souvenir of the most precious moment: your child's birth. If you are good at sewing, you can try and prepare your own hospital bag for your newborn's clothing set! You will be needing:
a piece of cloth (the best one is cotton)

a stripe of canvas (to embroider your baby's name)

a satin hem

colorful string

needle and pins

yarn

scissors

sewing machine (or you can also sew it manually)
How to create your DIY Baby Clothing Set Bag:
If you have decided to sew and embroider your baby's bag by yourself, you can give it a personal touch by choosing your favorite color for the piece of cloth. Plain color, white or multicolor (if you already know your baby's sex you can choose pink for a baby girl or blue for a baby boy; otherwise, a more vague color such as green and yellow will work for both options).
For every sack you will need an 80 x 60 cm piece of cloth (but you can modify the dimensions according to your preferences and necessities).
Now you're ready to start! Lay out the cloth on a smooth surface, then create a double fold measuring about 2 cm on the top side (you will need to put the string into this fold in order for the sack to close). Sew the cloth following the fold. Fold the cloth in half (so that the double fold remains on top).
Fix the stripe of canvas (with the baby's name embroidered upon) on the bottom front side of the sack. Now you can sew the stripe and the two side parts of the cloth (the third side, where the double fold is, must be kept open to put the items for your baby inside the sack!).
After sewing the sack, turn it inside out and insert the string into the double fold with the help of a safety pin. At this point your own DIY hospital bag is done!
Newborn Starter Pack
The newborn baby clothing must be comfortable, so you'd better avoid synthetic fabrics and opt for natural ones (cotton, wool, linen). Our advice is for the mum to pack 4 clothing sets of fabrics which are appropriate for the due season, each made up of:
linen or batiste shirt (not dyed) "optional"

undeshirt

baby long johns

socks

terry cloth underwear cut high at the legs

romper
It is recommended to pack this bag with great care, always setting the hygienical aspect as your number one priority. Every piece of clothing should be washed with neutral soap, ironed, folded and put into cellophane bags.
After the baby's delivery, the mum will provide the nursery staff with a baby clothing set. In the following days, she will provide one clothing set every morning before the baby's return to the nursery room.
When should I pack my hospital bag?
A great number of mums will agree with us when we suggest you have this task accomplished by the end of the seventh month. To pack your hospital bag well in advance is key if you want to make sure you don't forget anything! This is also why we always recommend to carefully check every item when verifying your hospital bag checklist.
And then… let's not forget that our future dad will be needing a little essentials too!
Hospital gown, to enter the delivery room (usually provided by the hospital staff)

Snacks (often provided also by the hospital vending machines: make sure of it).
Have you already thought about your baby's gift registry? Have a look at the most popular and appreciated gifts!