How to Collect Funds for your Dream Honeymoon with Given2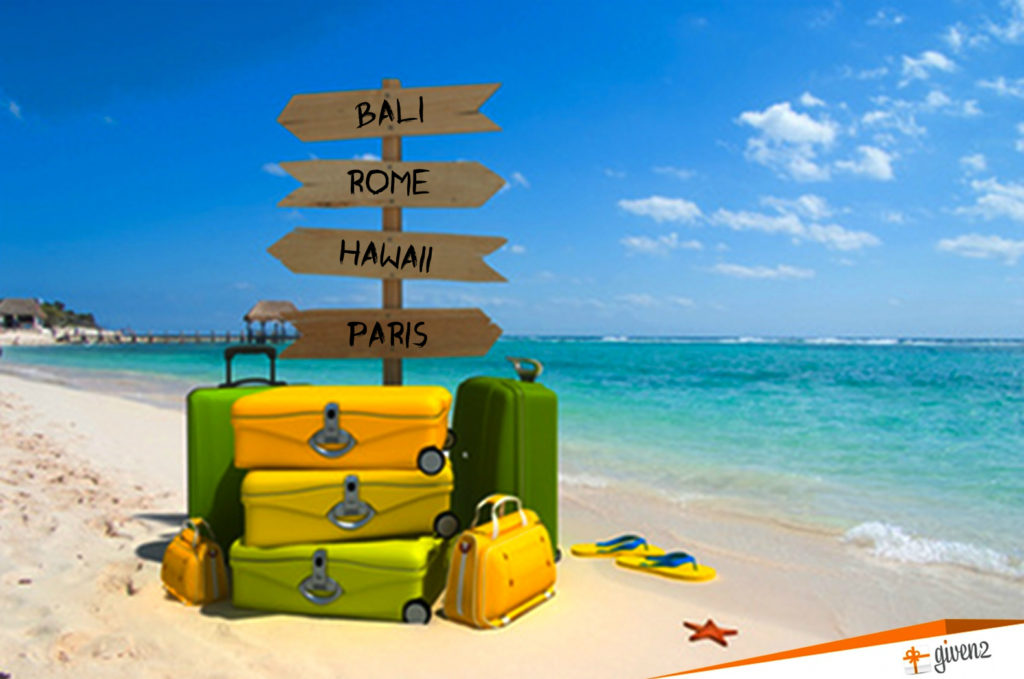 Nowadays more and more engaged couples prefer to create a registry intended for the honeymoon, instead of asking their guests for traditional gifts such as the typical coffee maker or towel set. The Given2 online wedding registry not only helps couples get all the gifts they want, but also enables them to easily raise funds for their honeymoon. Let's see together how to use Given2 for your honeymoon.
1. Honeymoon as a Single Gift Item
Soon-to-weds can decide to include their honeymoon experience in their gift registry as a single wedding gift. This option simplifies the registry organization in case other gifts are present aside from the honeymoon itself. As explained below, you can still split the honeymoon cost into sub-units (called "ribbons"), so that guests can freely contribute to your honeymoon by selecting as many ribbons as they want.
2. Honeymoon Activities split into Multiple Gift Items
Another option, when it comes to using Given2 for your honeymoon, is splitting it into multiple activities, each one corresponding to a gift item. In this case your guests will know exactly what part of the honeymoon trip they are contributing to. This is an nice idea if you want to involve your wedding guests more extensively by sharing with them every activity you planned for your romantic adventure.
Instead of a simple thank-you note, couples could send postcards or photos of their honeymoon activities, such as snorkeling, diving, sailboat cruise etc.
Both options allow the couple to split up the total cost of the honeymoon trip into units named "ribbons" on Given2. Friends and family contribute to your gift by buying the desired number of ribbons. You will receive the money directly into your bank account, with neither middleman nor hidden fees. For further information about Given2, go check this article!
Would you consider having an online gift registry entirely dedicated to your wedding journey? If so, what's your favorite way to raise funds for your honeymoon? Share your thought with us!