A honeymoon in Kenya offers a once in a lifetime opportunity for you to see wild animals in their natural habitat alongside a traditional beach holiday.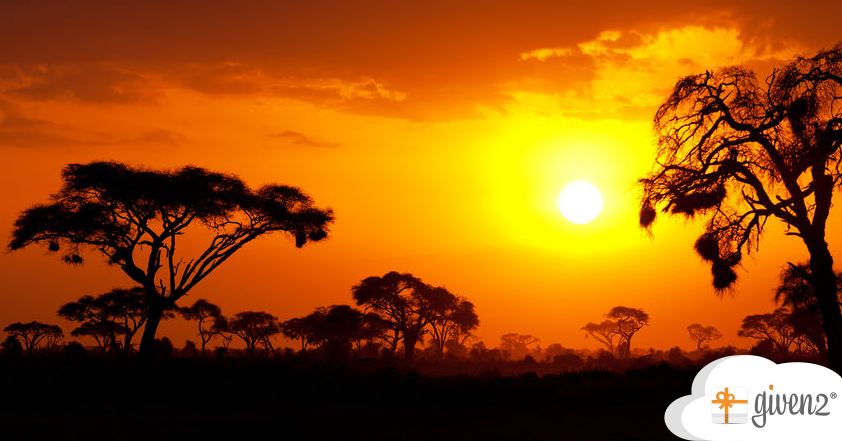 A luxury honeymoon in Kenya is a classic honeymoon destination for couples who like to explore the culture of other countries while still getting time to experience sun, sea and sand that you would expect on a romantic holiday.
Find out all you need to know about a honeymoon in Kenya including:
Must-see Attractions
Itineraries
Kenyan Culture
Useful Information
Must-See Attractions
At the heart of your honeymoon in Kenya is a wildlife safari. There are many national parks to choose from for your safari with the Maasai Mara being the most iconic. If you would prefer a shorter and more remote Safari then Lake Nakuru National Park is home to vast flocks of flamingos as well as black and white rhinos.
Mount Kenya is the second highest mountain of Africa and there are four routes to take to reach its peak. Guided tours are advised and are of great value.
The Great Rift Valley is a must-see during your time in Kenya. You can take a walk around Hell's Gate and visit the serene Lake Naivasha for a little R&R, watch out for the hippos though!
Beach lovers should head to the island city of Mombassa where you can enjoy the hours stretched on golden sands and swimming in warm seas during your honeymoon in Kenya.
If you are crave city life then head to the capital, Nairobi to soak up the atmosphere that is the heart and soul of Kenya's art, culture and music scene.
Itineraries
Two Day Itinerary: The City Break
Nairobi is East Africa's largest city where you can find many museums, art galleries, restaurants and nightclubs that make the city vibrant all year round.
Day One: Start your morning by exploring the city by visiting Nairobi National Museum and Shri Swaminarayan Mandir to get a feel for the history of Kenya. After lunch in the city, head to David Sheldreck Wildlife Trust where you can feed baby elephants and learn about conservation in Kenya.
Day Two: Spend your day on Safari at Nairobi national park and finish off your stay in the city at the famous Carnivore restaurant.
Four-day Itinerary: For Sports Fanatics
Day One: If you love to be active on your holidays then head straight to Mombassa where you can enjoy a day of water sports including windsurfing, paragliding and paddle-boarding. Finish off your day relaxing on Diani beach with a cocktail or three.
Day Two: Take a walking tour of Mombassa and discover the history behind one of the city's most iconic destinations, Fort Jesus. Finish your day by cycling around Haller park where you can spot local wildlife.
Day Three: Mombassa boasts a stunning marine life and is the perfect spot for scuba-diving and snorkelling. Package tours are available or you can hire equipment and boats if you are comfortable going out alone from Bamburi beach.
Day Four: We all know dancing is a sport, right? If you want to get those hips moving head to one of the fun Bombolulu Workshops where you can learn how to dance like a local while learning about Kenya's rich history.
Seven-Day Itinerary: The Ultimate Package
Day One: Begin your holiday by exploring the streets of Nairobi before taking a private coach to begin your Kenyan safari
Day Two: At the Maasai Mara for the ultimate romantic excursion on a hot air balloon. Fly high over the plains and spot zebra, lions, wildebeest and many more animals in their natural habitat
Day Three: Head back on safari as part of an organised tour where experienced travel guides can help you spot the world's most precious animals
Day Four: Head west to Lake Naivasha and take a walk around Hell's Gate and the serene Mount Longonot
Day Five: Take a drive to Kisumu, situated on Lake Victoria and spend the day soaking up the atmosphere of this bustling area of Kenya.
Day Six: Head to one of the islands off Lake Victoria for the ultimate in privacy on your honeymoon in Kenya. Say hello to local fishermen and watch artists paint you a souvenir to take home.
Day Seven: Enjoy a train ride to Mombassa where you can settle to enjoy the remainder of your honeymoon in Kenya in true style. There are many 5 star hotels in this paradise city plus plenty of budget accommodation if you are on a budget and want to experience a more rustic holiday.
Kenyan Culture
Kenya people are primarily made up of 13 ethnic groups with the majority belonging to the Bantu tribe. The Maasai are the most recognised tribe from around the world with their colourful clothes and vibrant dancing.
The national language of Kenya is Swahili and English and you should have no problem communicating in the larger towns and cities. The people are very friendly and will give you a warm welcome on your honeymoon in Kenya.
When it comes to food in Kenya you will be spoilt for choice when it comes to eating meat. Don't worry, big game is definitely off the menu but you will get to taste zebra, crocodile and ostrich from the comfort of your safari lodge. Ugali (cornmeal) is a staple dish among locals, as are beans (iro), stews and barbecued goat.
Useful Information
You can hire a car in Kenya but many smaller roads are difficult to drive in due to potholes and dirt tracks. For the ultimate comfort during your honeymoon in Kenya is worth considering hiring a private driver or you can book a tailor-made multi-destination package that includes travel. Let your wedding guests help spread the cost by contributing to an online honeymoon fund that can be organised through your local travel agent. While in larger cities and towns you will see shared minibuses, known as matatus, that will try to ask your for business.
Time Zone: GMT +3
Currency: Kenyan Shilling
Best airlines: The average flight from Italy to Kenya is just over 8 hours and costs approximately 500 euros with Kenyan Airways or Air France
Average hotel costs: 60-200 Euros per night from 3 star to 5 star
Weather: Dry season in late June to October which is the best time to go on safari. February is the hottest month and April the wettest.
Documents needed: EU citizens need a valid passport
Recommended Vaccines: Typhoid, hepatitis A, hepatitis B, cholera, yellow fever, rabies, meningitis, and influenza. Speak to your doctor for advice on vaccines.
How to pay a honeymoon with your wedding
An interesting idea is to ask your guests to pay "portions" of your travel, by using a wedding list specifically devoted to you honeymoon. With Given2 you will be able to arrange your dream journey and then split it in multiple parts each representing a gift, so that every guest will know how to contribute to it!