Spend your honeymoon in a unique island paradise. The natural beauty of Madagascar is a stunning backdrop to the most romantic experience of your life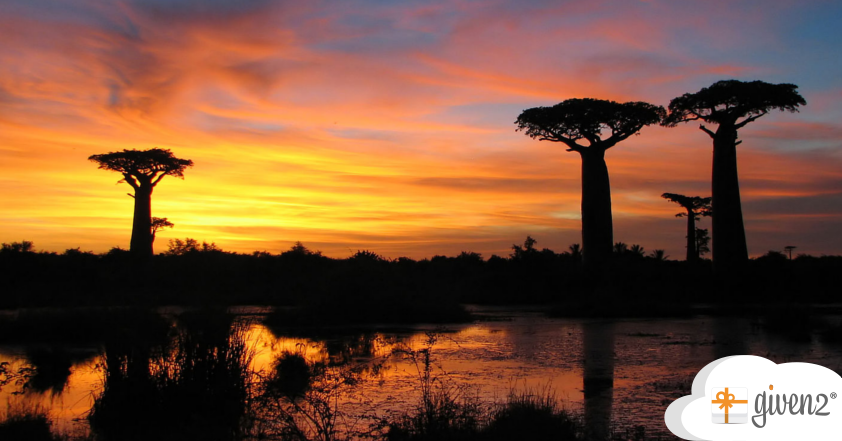 Is a Madagascar honeymoon the perfect choice for you?
You may never have thought of Madagascar as the perfect place to spend your honeymoon, but this idyllic spot in the Indian Ocean is an ideal place for you to start out on married life. The beaches are fabulous, but a Madagascar honeymoon offers so much more than that. Many of the honeymoon properties are located amidst the splendour of private nature reserves and you can travel around the country at very little cost. One of the biggest attractions of Madagascar is the array of unusual wildlife. For couples who love animals and the outdoors this is an ideal honeymoon destination.
There was a time when Madagascar was way behind other destinations when it came to infrastructure but that is rapidly changing. Now is the perfect time to take a Madagascar honeymoon, while development is limited but sufficient to assure a memorable stay.
What should you see on a Madagascar honeymoon?
Madagascar is a huge country, so you cannot see everything in just one visit. There are plenty of attractive destinations to choose from. Spend some time planning your itinerary before you leave, so that you do not waste any precious time.
Visit the capital Antananarivo
The capital city Antananarivo bustles with activity and is full of historic surprises around every corner, including several beautiful churches and palaces, lining cobbled streets. The city oozes romance and it's the perfect place to start a visit to the country. Be prepared for uphill walking due to the location of Antananarivo. It's located across three separate sections on a hillside.
Experience the buzz of Nosy Be
If you want your Madagascar honeymoon to be full of noise and vitality, you should definitely visit Nosy Be. This hugely busy tourist resort is located on the northwest coast of the country. Despite the hustle and bustle of the resort, the beaches still have a peaceful beauty about them and the area is perfect for swimming, if you want to take some exercise after a romantic stroll along the sand.
Get close to nature at Ranomafana National Park
A Madagascar honeymoon would not be complete without experiencing the wildlife. The Ranomafana National Park is one of the best parks in the country having been set up as the home of the golden bamboo lemur. Being amongst the tranquility of nature is a memory that will last forever.
Take to the waters of the Tsiribihina River
Madagascar is a destination that is all about nature; it's beauty is everywhere. One of the best ways of getting amongst the nature of the country is to travel by boat along the Tsiribihina River. You can book an organised tour and can even arrange to camp out on the banks of the river, underneath the stars. What could be more romantic than that?
Book a Madagascar safari
You do not have to travel to Madagascar independently; you can choose to go on an organised Madagascar safari. Choosing to do this means that the company develops the experiences for you. Many couples find that this is an easier way of doing things and that they get to see more because everything is organised by experts. Other couples prefer the freedom of independent travel.
Madagascar honeymoon – useful information before you travel
Time zone
The time zone in Madagascar is Coordinated Universal Time (UTC) + 3.
Currency
The local currency in Madagascar is the Malagasy Ariary. Currencies such as US dollars and pound sterling are easily exchanged in the country.
Weather
The weather in Madagascar can be unpredictable, although the wet season is normally from late December until March. It's at this time of year that cyclones can hit so it's not a good idea to choose these months for a Madagascar honeymoon. The climate is temperate all year round but you should always make sure that you are prepared for different types of weather at any time.
Travel documentation
The type of travel documentation required to travel to Madagascar varies between countries, although you always need a passport that is valid for at least six months from the date of travel. Check with the embassy to see what the visa requirements are for your country.
When should you honeymoon in Madagascar?
Aside from avoiding the wet season, there are various times when it's best to travel to Madagascar, depending on what you intend to do while you are there. Humpback whales may be visible off the coast from July to September, in April the scenery is at its most lush and spectacular and September to December is the best time to combine watching the wildlife with relaxing on hot sandy beaches.
Madagascar honeymoon – how to save money on the experience
One of the best ways to save money on your Madagascar honeymoon is to set up a list at Given2. This list can include various honeymoon expenses that your wedding guests can pay for as a present. It's the perfect way to get the ideal honeymoon for you, even if you are working with a limited budget. There are also other ways that you can save money on your trip:
• Travel at the very start or end of the dry season when demand is not as high.
• Avoid luxury accommodation and stay in local guesthouses. This also helps you to mingle with the locals and get a more authentic experience.
• Travel in a local taxi-brousse. This is a shared taxi so the experience might be a little cramped but it's all part of the fun.
• Plan your honeymoon around travel sales and discounts even if this means that you do not travel immediately after the wedding.
A Madagascar honeymoon is a truly unique experience. The combination of the beauty of nature and the pristine splendour of an array of beaches is as romantic as it gets.
How to pay a honeymoon with your wedding
An interesting idea is to ask your guests to pay "portions" of your travel, by using a wedding list specifically devoted to you honeymoon. With Given2 you will be able to arrange your dream journey and then split it in multiple parts each representing a gift, so that every guest will know how to contribute to it!