Urban Chic Wedding: Get inspired by this South American and European Wedding. Urban Glamor and Elegant Floral Arrangement to Inspire the Modern Bride-to-Be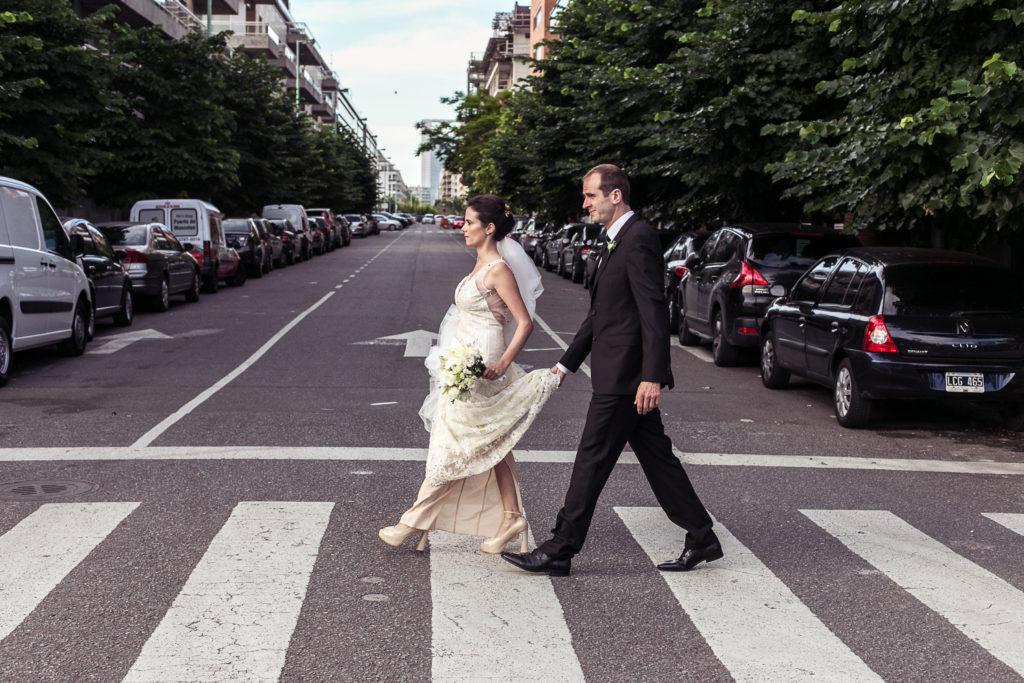 This unique urban chic wedding venue is located in Buenos Aires, Argentina. Gisela from Argentina, and Sylvain from France, met in Argentina and it was love at first sight! This lovely couple got married twice, first in Argentina and then in France, and today we are sharing the pictures of their wedding in Argentina.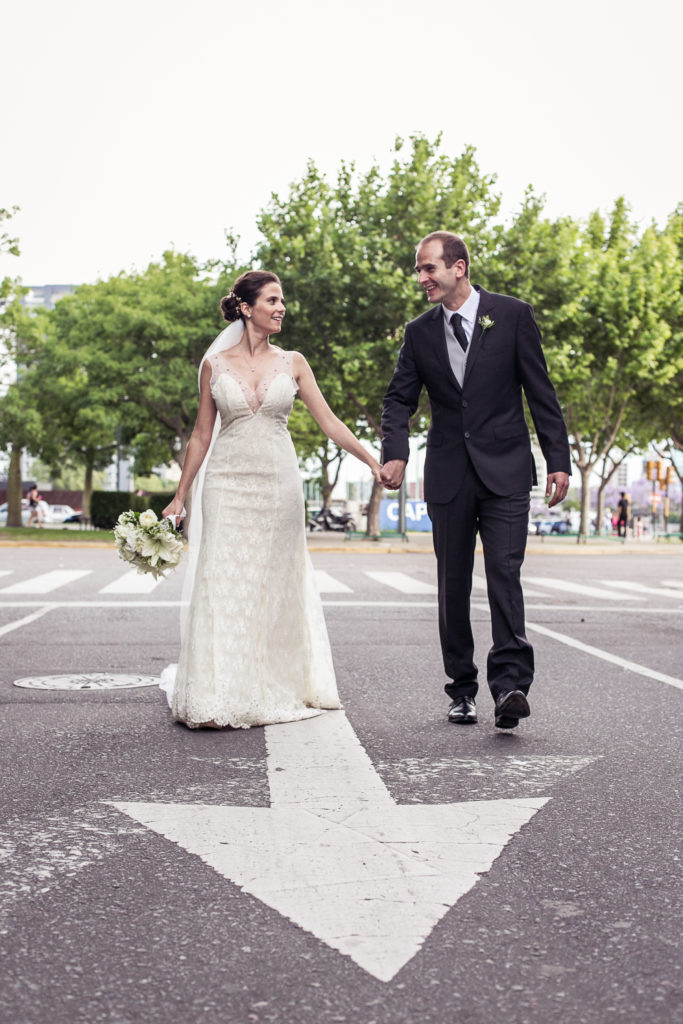 Gisela wore an elegant off white lace dress, embellished by small crystals on the front and back of the dress. Her look incorporated a charming simple veil, and she added a pop of color with a purple brooch in the hair. For jewels, she wore diamond earrings with a diamond drop pendant necklace.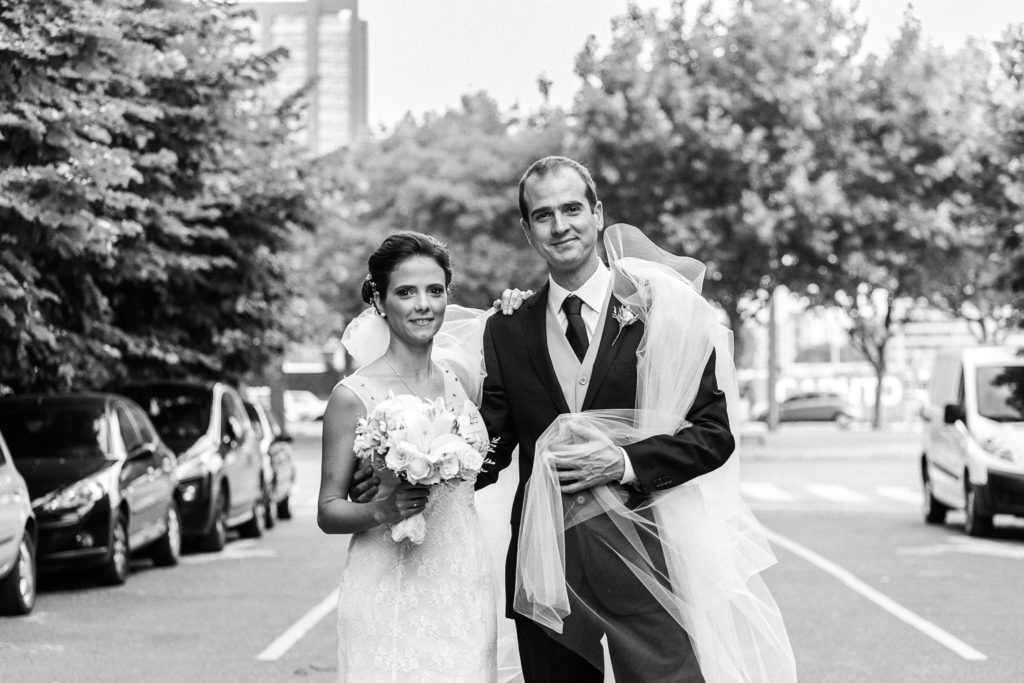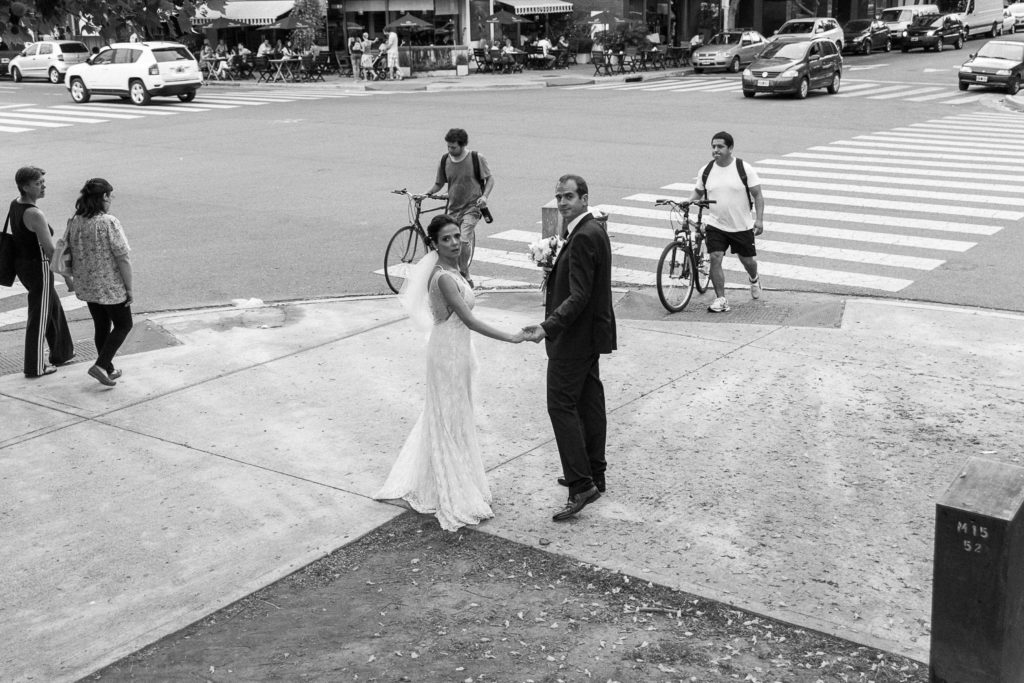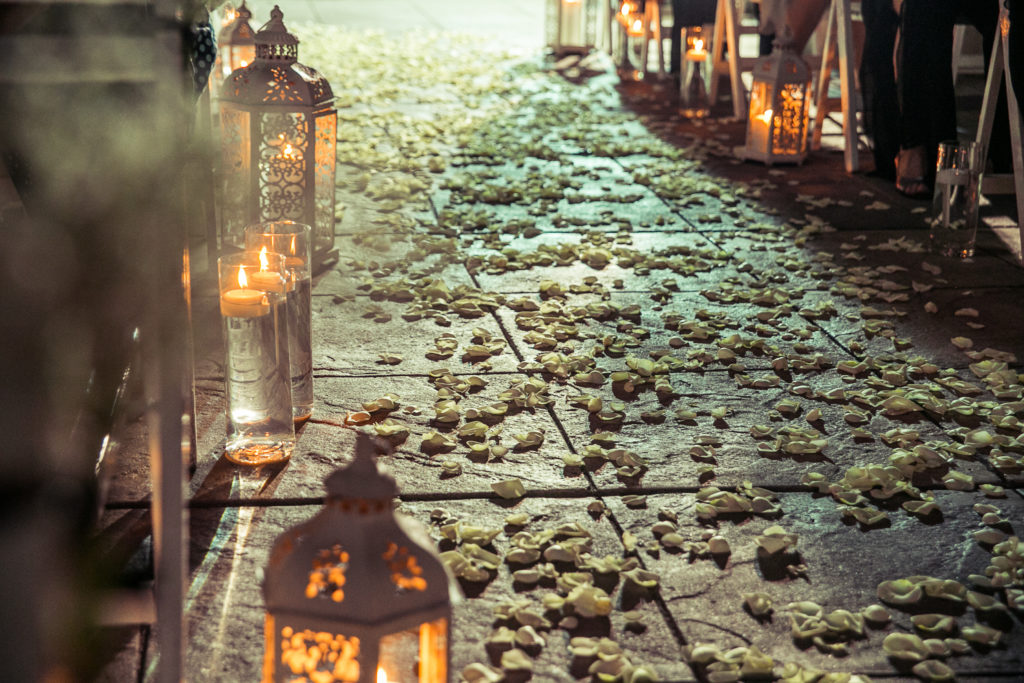 The walk down the aisle was covered by white petals and candles on the sides of the path. The bridal bouquet consisted of white roses and lilies, which were tied together in a romantic lace fabric.
Gisela and Sylvain filled the room with candles and white flowers. Light branches added an elegant touch to the atmosphere.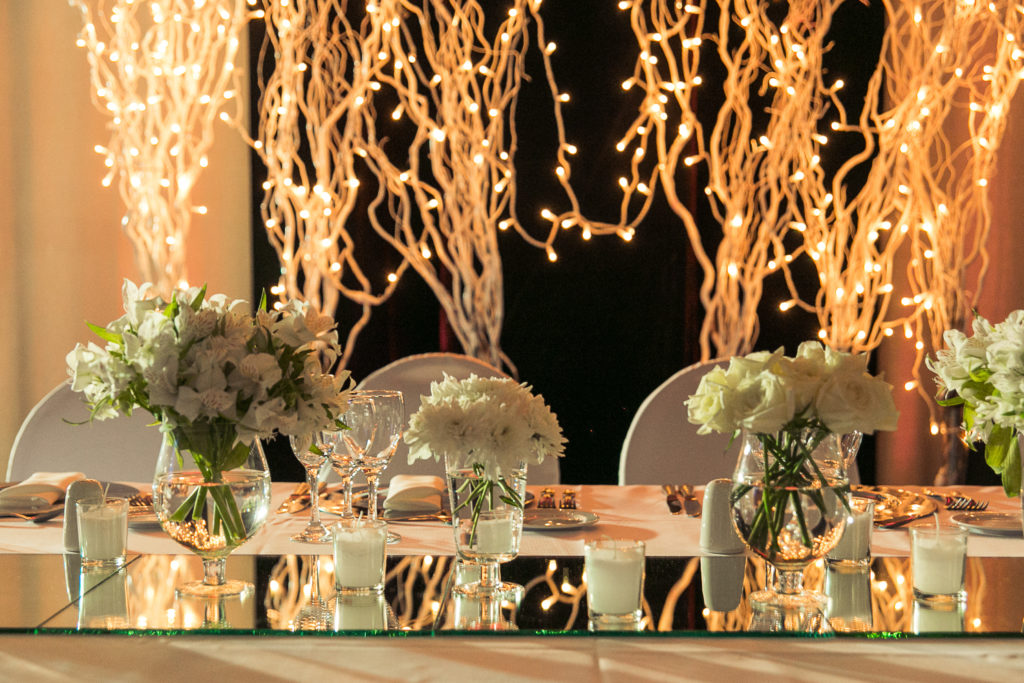 The reception took place on a rooftop terrace overlooking the stunning background of  Puerto Madero, in Argentina.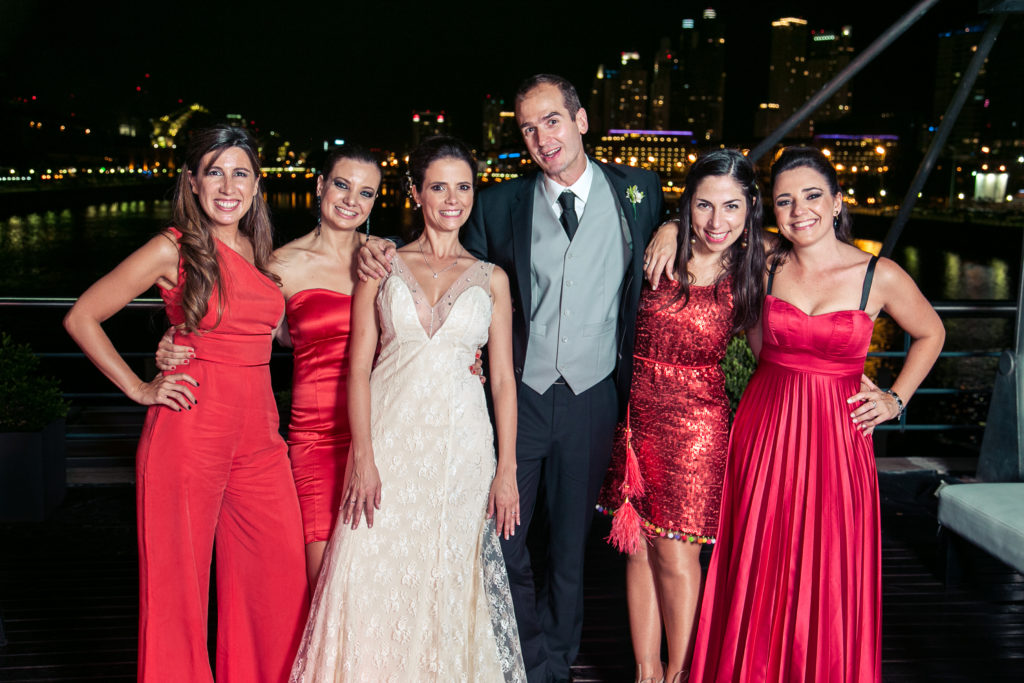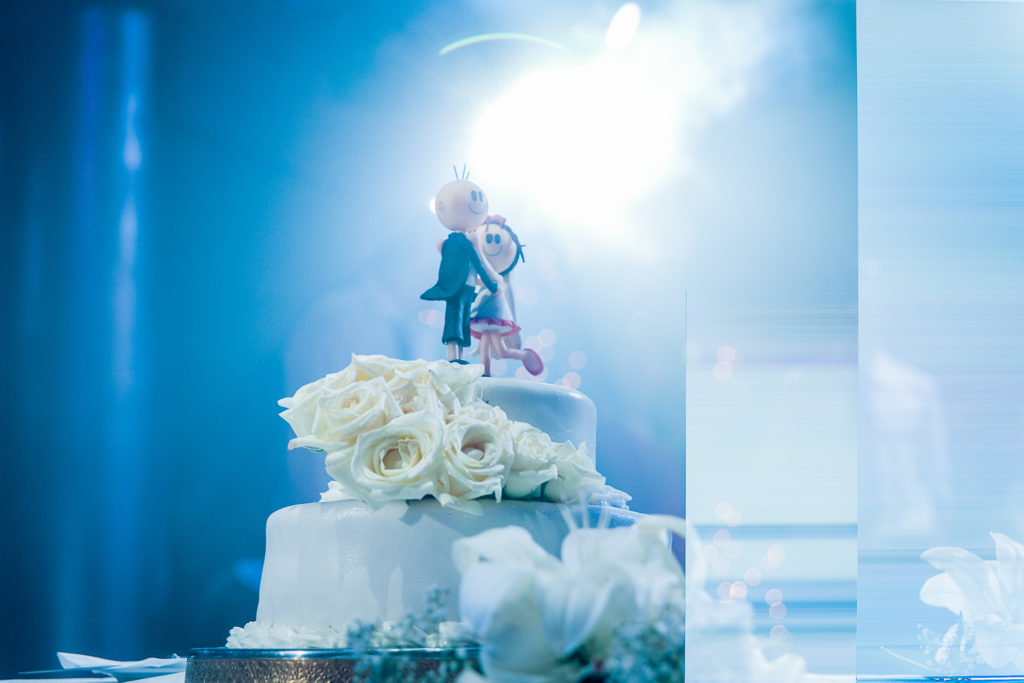 Photo Credit: Historias de Bodas / historiasdebodas.com.ar
Congratulations Sylvain and Gisela, it has been a pleasure to feature your classy and original wedding day!
Did you like this Argentina-France fusion wedding idea? Let us know what you like the most by sharing your comments below.