After choosing the dress to complete your perfect bridal look, you need to know how to choose the right underwear! Suits, bodices, bodies … discover the most suitable one!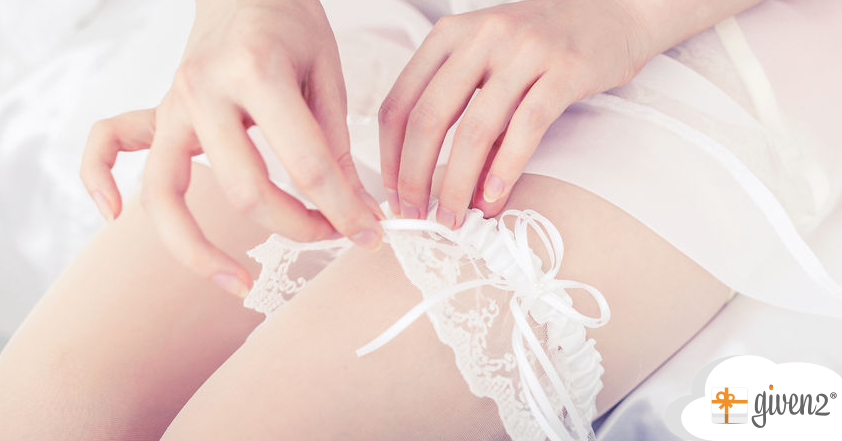 You have chosen your wedding dress, you are so excited, and now anxiously await the first trial. Once you have chosen the right dress, it's time to choose everything to complete your image, from hairstyle to make-up, from shoes to jewellery, without forgetting something very important, the intimate side, even if it is an unseen part, it plays a great role!
So, I suggest you go to the first dress trial wearing your favourite bra, the one which you wear and it gives you an excellent bust, unless you already worse it on choosing the dress, so you can find the best fit, and be able to choose based on that.
Wedding lingerie or armour?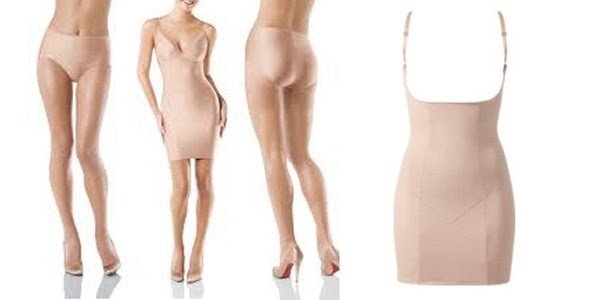 Well yes … it is time to debunk a myth, in shop windows we see all those intimate wedding garments which make us believe that we can be Naomi Campbell for a day, but reality, in most cases, is different..
The bra's beautiful lace can be glimpsed from the bustier, and the seam of that very sexy thong just shows through the skirt, and then we find ourselves trying on those shaping outfits which give us an amazing figure, but Bridget Jones is more sexy with her granny pants, also because the colour that cannot be seen under a white dress, is not the white but rather that beautiful flesh colour, that contains those varicose veins.
Focus on comfort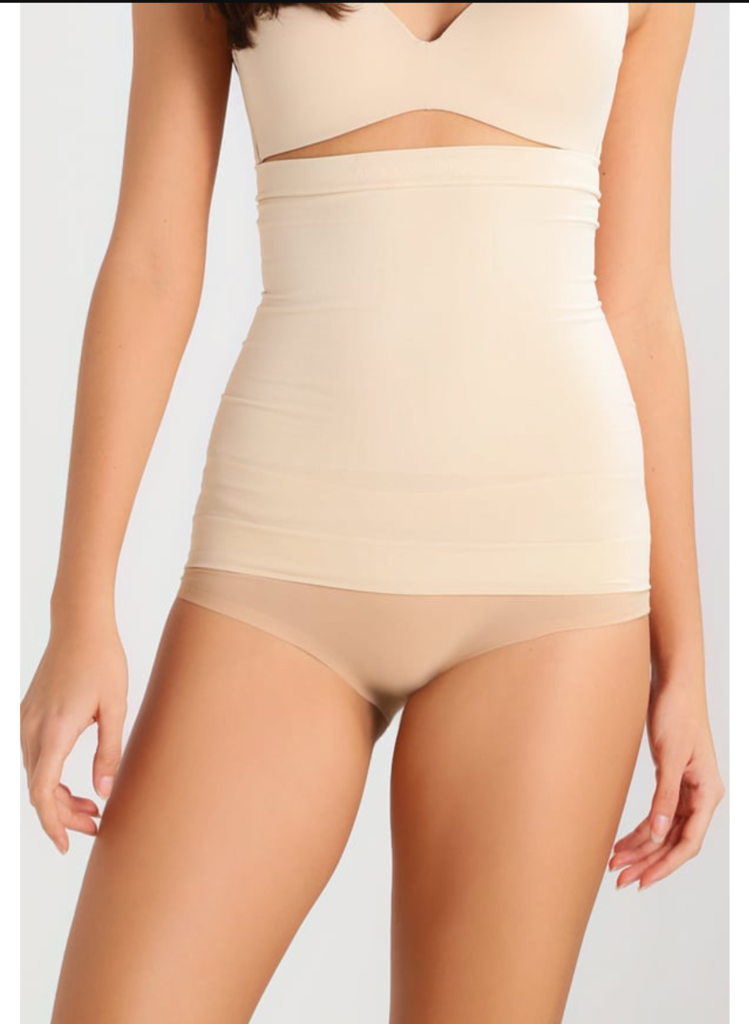 You will have time to show off sexy outfits, bustiers, corsets, garter belts or slimming pants. Remember on the day you will have a dress made of layers and layers of tulle or mikado, thick seams, slats, wide skirts that will prevent you from being able to move with ease, and meaning that you will not easily be able to access that area, where the sun doesn't shine.
In some cases, you can also sew the bra into the dress … But be careful, only if you have or have small or firm breasts, because otherwise the effect will not be what you want! The bride's intimate attire must be comfortable, light, without seams, and make us feel amazing.
Think about if, in addition to having to bear those relatives who you were forced to invite, you also have to put up with uncomfortable under wiring digging into you where it shouldn't be!
Wedding lingerie – The trends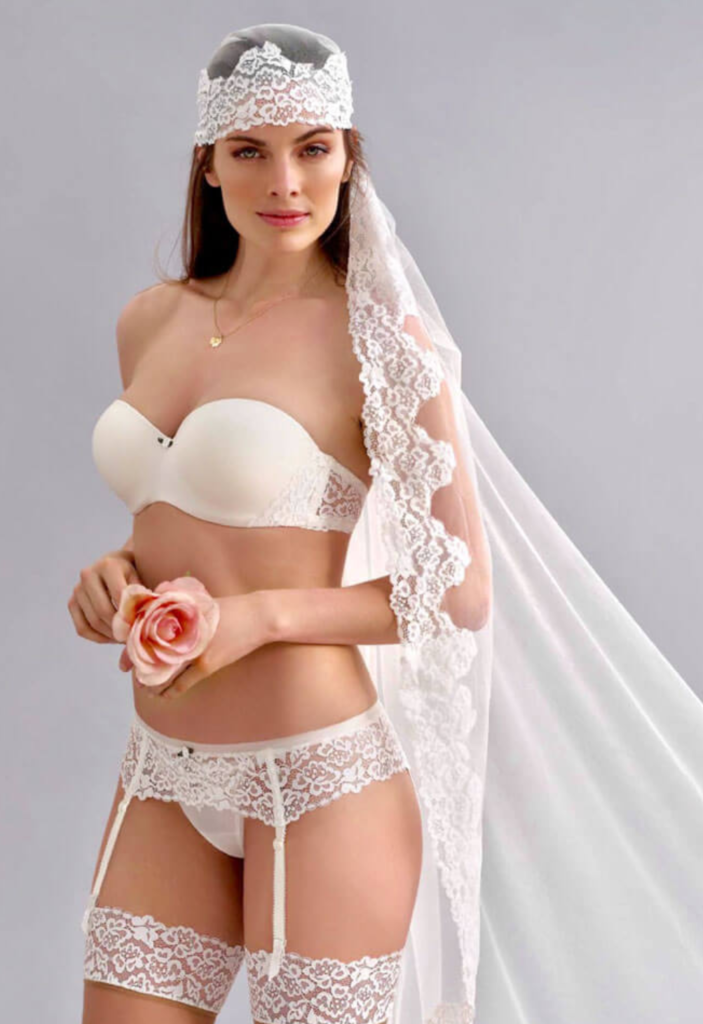 In the intimate bride, we find complete pin-up style bodices, but also body wraps with deep necklines suitable for all types of cuts, including those on Empire style wedding dresses that often have V-shaped necklines on flowing skirts.
Among the fashions, we find not only transparent garments and lace, but also corsets with minimal chic design, which enhance the waist and join to pantihose with a garter belt.
Wedding lingerie – Where to buy it?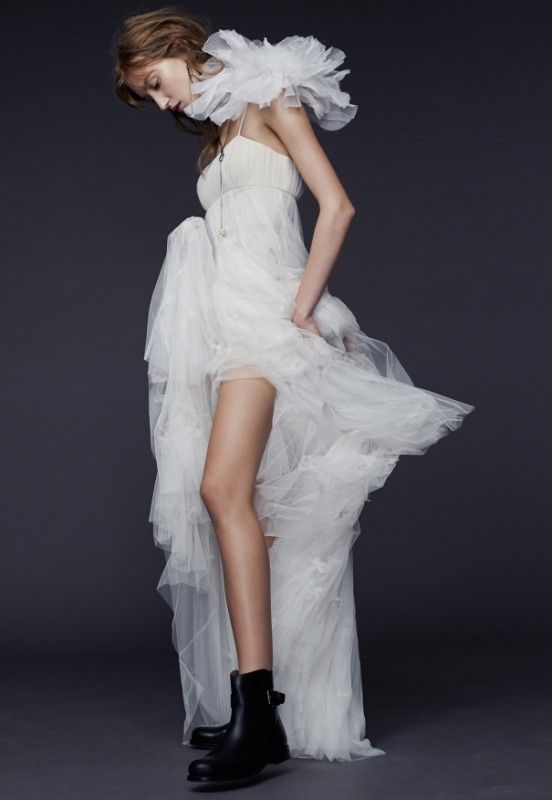 My advice to save money but still acquire high quality products, is to go to specialized shops in the sector. Among these, I recommend Intimissimi, where you can also find a beautiful, ample selection dedicated to Brides!
Finally, I believe that the intimate bride bridal underwear is very subjective, my advice is to buy something similar if not the same as what we wear in our daily lives, a suitable colour for the dress, so as to feel at ease with yourself under your dress, too 😉
If you have chosen the underwear to suit you, now you can comfortably devote your attention to the rest of the elements that will be part of your wedding!