Wedding Reception Seating Chart: Where to Seat Aunt Liz? Tips and Original Ideas to Seat your Wedding Reception Guests
The wedding reception seating chart is one of the most stressful and tricky parts of the wedding planning process. It is something that you can't delegate to your wedding planner or someone else, and you have to wait for all your RSVPs before starting to plan your reception seating chart.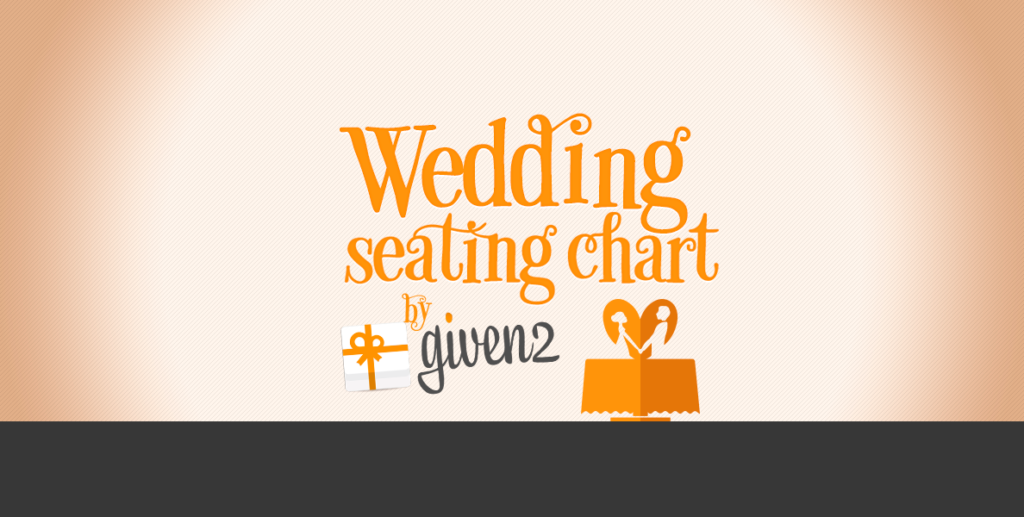 When to Start
I suggest to try to have your chart mostly done at least one month before the big day. Probably you will need to make some adjustments a few days before the wedding because of last minute guests' cancellation and confirmation.
Escort Card & Place Card
You can decide to assign your guest to a specific table, in which case you could use escort cards (as showed in the image below), or write the name of your guests on a poster with the equivalent table's number assigned. Assigning a specific seat, as opposed to just a table, could on the other hand be a great option for weddings with more than 100 guests. If you assign seats, you need both escort cards and place cards.
Reception Seating Chart: Ideas and Themes
The theme of the seating chart should match the wedding style. Let's find out some fun reception seating chart ideas:
Mirrored seating chart is the perfect choice for any wedding style. For example, for a rustic wedding, a shabby chic mirror is perfect. Gold and silver frames are instead the perfect match for sophisticate weddings.
An old window can turn into a rustic reception seating chart. This shabby chic option is getting very popular, and is also environment friendly. If you are considering to craft your seating chart on your own, you can recycle an old window pane, or try to buy a weathered window pane in a thrifty store, yard sale, or ebay! If you prefer an expert touch, I suggest to look at handmade wood and window seating charts at Bee Curious Design on Etsy.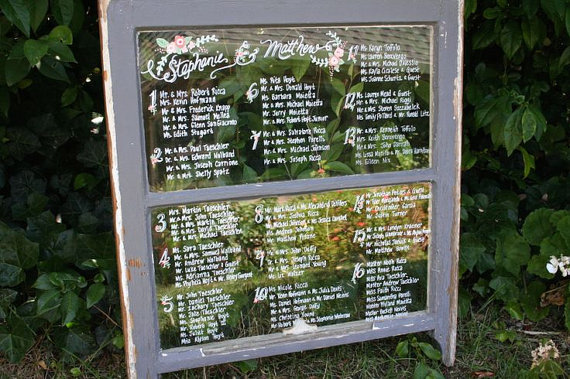 For a vintage wedding, transform an old wooded door in a seating chart by hanging each escort card with a key.
For music lovers, a reception seating chart made by vinyls works great. Instead of labeling each table with a number, match each table to a singer.
What does speak more romantic than having a constellation seating chart?  To play around with an astronomy-related theme, give reception tables constellation name instead of numbers!
For a movie themed wedding, tables can be sorted according to bride and groom's favorite movies.
An original idea is to connect guest names with their table numbers using strings! For a large party, consider using two string art seating charts with an alphabetized guest list to helps guests find their tables.
One last piece of advice: don't over-think when you create your seating chart list… just about anything works, as long as it looks fun or awesome to you!
If you need some tips about creative wedding guest books, check out these article.
What is your favorite wedding reception seating chart?